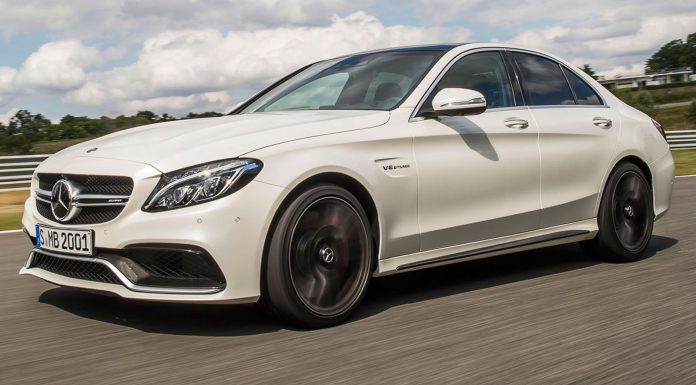 Despite offering all-wheel drive variants for some of its models, Mercedes-AMG has confirmed that no AWD option will be available for the latest-generation C63.
The news was revealed by Mercedes-AMG chief executive Tobias Moers at the Los Angeles Auto Show 2014 while speaking with Car Advice. When asked about a potential all-wheel drive Mercedes-AMG C63 being offered, Moers responded with a flat-out "No".
Interestingly however, Moers indicated that an all-wheel drive C63 may become available in the future saying, "You never know what will happen in the future, but today and for the near future, we will stick with a rear-axle driven car."
As for the car in question, two variants are available; the 'regular' model as well as the C63 S. Both models feature the same 4.0-litre twin-turbocharged V8 engine as the Mercedes-AMG GT. The AMG C63's engine is differentiated from the GT's in that it doesn't feature dry sump oil scavenging meaning it is now dubbed the M177 instead of the M178.
The entry-level 2015 Mercedes-AMG C63 delivers a total of 469 hp at 5500 rpm as well as 479 lb-ft of torque between 1750 and 6250 rpm. In the range-topping Mercedes-AMG C63 S, the car delivers a potent 503 hp at 5500 rpm and 516 lb-ft of torque from 1750 to 6250 rpm. This is even more power than the old C63 AMG 507 Edition which delivered 500 hp and 450 lb-ft and is in line with the AMG GT S.
[Via Car Advice]