It might be snowing in many parts of Canada and the United States, but a little bit of snow isn't going to stop some from enjoying their cars.
This brand new Lamborghini Huracan was delivered to its owner just under two moths ago, and its proud owner loves it so much that he's still out driving it, despite the uncooperative weather.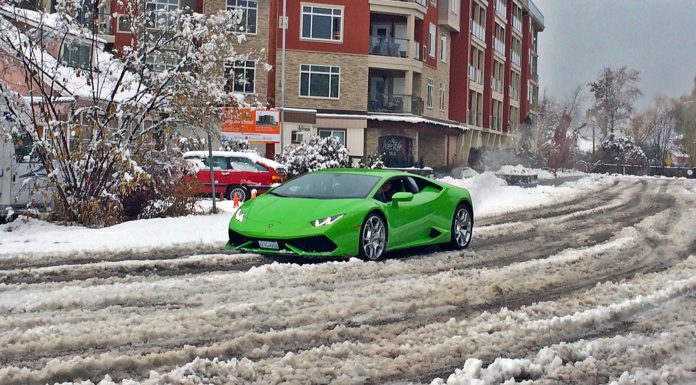 The owner, who lives in Kelowna, British Columbia, loves all things Lamborghini. He currently owns a purple Lamborghini Diablo Roadster, 25th Anniversary Lamborghini Countach and that modified baby blue Lamborghini Countach we showed you recently.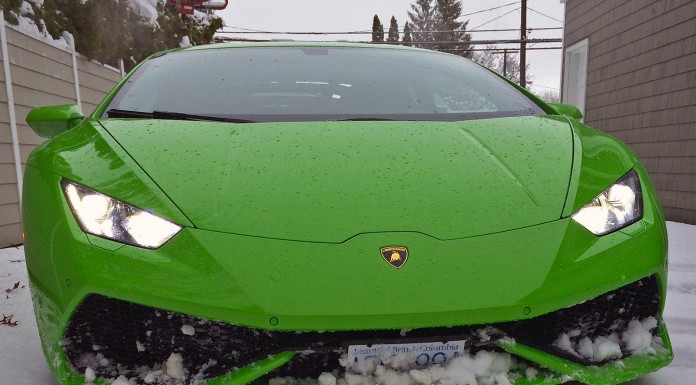 He's certainly not shy when it comes to driving his cars year-round! But remember, Lamborghini built the Huracan on an all-wheel-drive platform, so snow driving is not an issue for this car. It's been fully wrapped in stone-guard film and is begging to be driven.
We're going to give this owner a big thumbs up! Don't let the snow stop you from driving that beautiful machine!