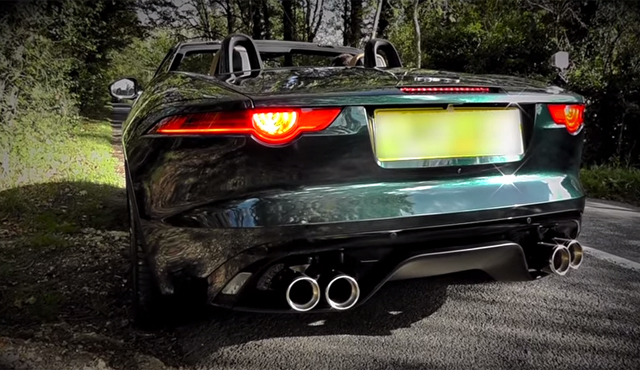 When it leaves the factory, the Jaguar F-Type V8 S is one of the loudest and nicest sounding cars on the planet. How does the British sports car sound with an aftermarket exhaust from Quicksilver sound however?
[youtube]https://www.youtube.com/watch?v=0hQSRmM5wGQ[/youtube]
As the following video proves, it sounds truly spectacular and at 4000 rpm, is actually 20 dB louder than the stock car. Additionally, it weighs over 10 kg less than that the standard exhaust system and unlike some aftermarket exhausts, doesn't ruin the stock exhaust note but simply amplifies it!