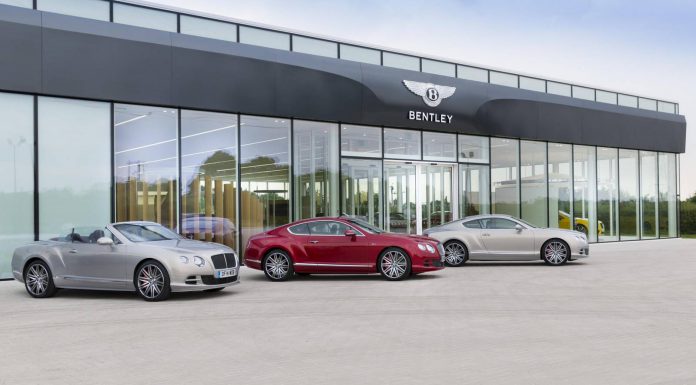 Bentley has outlined plans to open a new flagship vehicle showroom attached to its world headquarters in Crewe, UK. The luxury automaker says the new facility, to be called CW1 House, will usher in a new corporate identity which will be rolled out across Bentley's global dealer network starting later this year.
CW1 House gets its name from Bentley's postal code in Crewe. Its design takes inspiration from the automaker's rich 95-year history, while also drawing influence from contemporary luxury and design trends. Both the exterior and interior designs have a uniquely British feel and were crafted with the same attention to detail Bentley applies in its vehicle manufacturing practices, the automaker says.
The same luxury materials used to build Bentleys, such as high quality leather, wood and polished metals, have been integrated into the design of CW1 House. The carpets are lambswool, just like in a Bentley road car, and the furniture is trimmed in colored Bentley leather. Furthermore, the tables, display stands, and coffee and champagne bar are all hand-trimmed with polished stainless steel.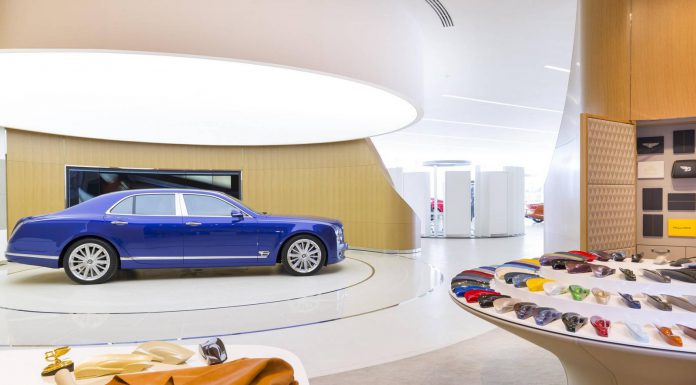 Crucial to Bentley's new corporate identity is what it calls the Mulliner commissioning suite. By presenting customers with over 100 different paint and material samples, they are able to give them an exclusive, tactile and sensory experience when designing their car, Bentley says. This makes personalising their car an easier and more enjoyable experience.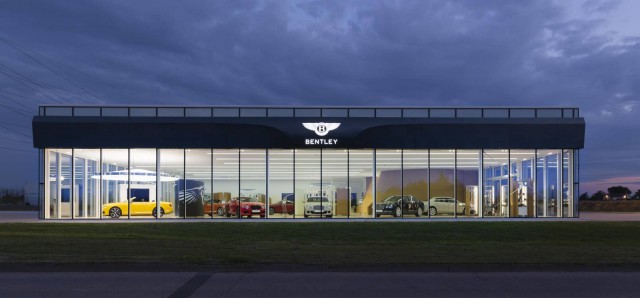 "One of our great strengths is the luxurious degree of choice we offer to our customers, so that every Bentley is tailored and individual," said Bentley sales, marketing and aftersales board member Kevin Rose. "Our new showrooms, in particular the Mulliner commissioning suite, brings these choices to life, enabling customers to see and feel the breadth of what we can do – immersing them in the world of Bentley and fuelling their creativity."