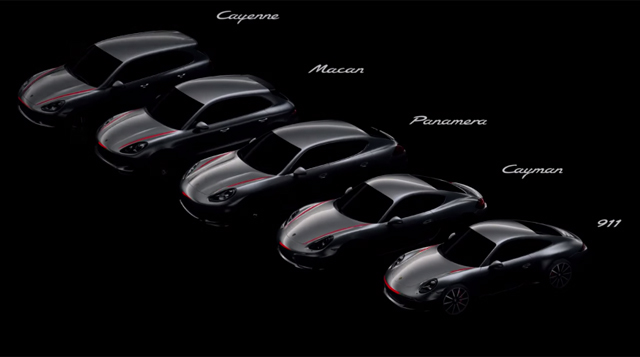 There is absolutely no mistaking a Porsche product for a car from any other automaker. Additionally, Porsche's current design DNA is one of the most consistent on the market and to help us better understand the similar design traits shared amongst all modern Porsche cars, the German firm has released the following video.
[youtube]https://www.youtube.com/watch?v=PKeKql1AYNY#t=72[/youtube]
The video revolves around the key elements which make up Porsche's design DNA such as the flat hood and exposed fenders. Additionally, the tapered lines at the front across all Porsche models is demonstrated while the basic roofline is shared across all Porsche vehicles as well as the pronounced shoulders and rear fenders.