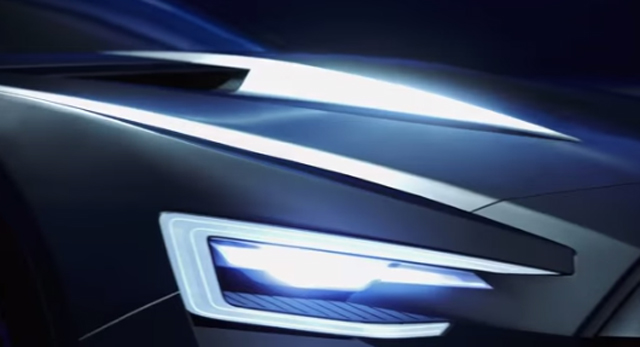 Almost one year ago, Subaru released a single teaser image of its Vision Gran Turismo Concept. Now the Japanese manufacturer has announced the name of its Vision GT concept while also releasing a revealing teaser video.
First off, the car will be dubbed the Subaru Viziv GT Vision Gran Turismo concept and looks unlike anything produced by Subaru in the past. Of course, this is hardly surprising considering most Vision GT concepts are completely bespoke and thought up purely for the PlayStation game.
[youtube]https://www.youtube.com/watch?v=NzHiYZQwDuU#t=40[/youtube]
From the teaser video, we can see that the Subaru Viziv GT Vision Gran Turismo concept features ultra-aggressive LED headlights, an interesting split two-part rear spoiler, and an ultra-slimlined shooting brake body style. Additionally, the video reveals it will be a plug-in hybrid.