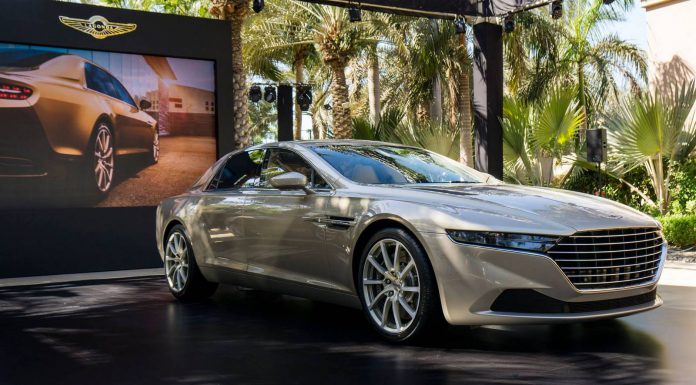 Just yesterday, the 2015 Aston Martin Lagonda Taraf made its public debut in Dubai. Now it has emerged that despite the company's previous comments, the new Aston Martin Lagonda could be made available outside of the Middle East.
As a matter of fact, Aston Martin boss Andy Palmer said at the unveiling that other markets are being considered for the Aston Martin Lagonda.
"It is clear from the initial reaction to the car that interest from around the world is extremely high and I can confirm today that we are also evaluating the opportunity to offer this Lagonda in other markets," he said.
Among these markets are said to be United States and the U.K. Additionally one can reasonably assume that Russia and China are also being considered.
Beneath the skin, we now know for sure that the 2015 Aston Martin Lagonda features the same 5.9-litre V12 engine as the Rapide S. When found in the Rapide, this engine delivers 550 hp as well as 457 lb-ft of torque helping it to hit 100 km/h in under 5 seconds. In the Lagonda, this power is sent to the rear wheels through a six-speed ZF automatic gearbox.