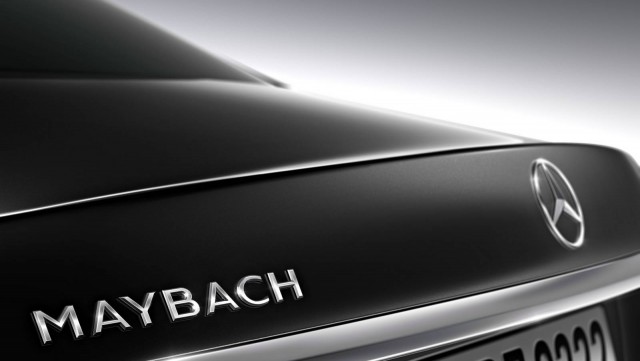 Just a couple of days ago, Mercedes-Benz confirmed that it would revive the Maybach brand with the launch of the ultra-luxurious Mercedes-Maybach S600 at the upcoming Los Angeles Auto Show 2014. Now it has emerged that two further S-Class variants will receive the Maybach name.
Alongside the Mercedes-Maybach S600 will sit the S500 and S400 variants. The biggest differences between the three variants will be their engines. The Mercedes-Maybach S600 will utilise the firm's existing 6.0-llitre twin-turbocharged V12 engine delivering 523 hp and 612 lb-ft of torque. By comparison, the S500 will utilise a twin-turbocharged 4.7-litre V8 engine delivering 455 hp and 516 lb-ft of torque.
As for the Mercedes-Maybach 400, it will be powered by a 3.0-litre V6 tuned to extract 333 hp and 354 lb-ft of torque. The Maybach S400 will be available solely with the firm's 4Matic all-wheel drive system and has been created specifically with Chinese buyers in mind.
While speaking about the Mercedes-Maybach S600 with Automotive News, Mercedes-Benz sales chief Ola Kaellenius said that pricing details will be released on December 18th but confirmed the car will be cheaper than earlier Maybach models.
The Maybach name has an interesting history. Founded in 1909 by Wilhelm Maybach and his son, the brand produced production vehicles between 1921 and 1941 before the war forced the company to move into the engine business, powering German tanks. The company became dormant after the war until it was purchased in 1960 by Daimler-Benz. It has since been applied to various special edition Mercedes-Benz models. Between 1997 and 2014 it became its own brand and favoured by the world's mega-rich.