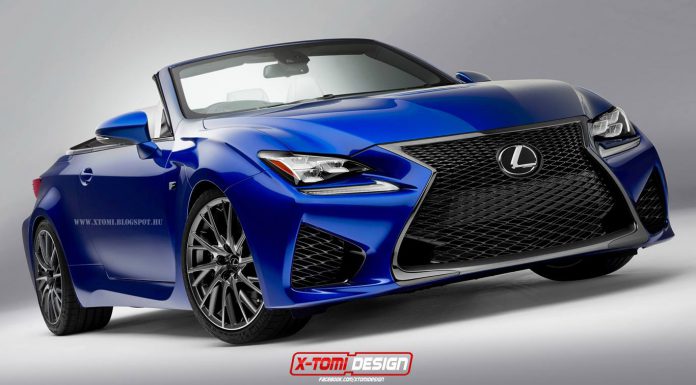 It is absolutely no secret that Lexus has been developing a high-performance GS F to rival the BMW M5. As a matter of fact, prototypes were spied testing as early as last year. Now, the Japanese manufacturer has officially confirmed it is indeed working on a GS F as well as an RC F Convertible. The announcements were made at the Lexus USA National Dealer Meeting in Los Angeles.
Underpinning the Lexus GS F will be a tuned version of the RC F's naturally-aspirated 5.0-litre V8 engine. This engine will apparently be modified to deliver 500 hp and 400 lb-ft of torque. Consequently, the BMW M5 and Mercedes-Benz E63 AMG rival should hit 100 km/h in around 4.5 seconds as well as a top speed exceeding 270 km/h.
Elsewhere, the Lexus GS F will feature a similar rear-wheel drive chassis to the RC F but it will be changed to suit the larger overall size of the GS F. It is also expected to be available with four different driving modes which adjust many of the aspects of the performance-oriented luxury car including the throttle, transmission and rear differential.
As for a Lexus RC F Convertible, it will inevitably be created to rival the BMW 4-Series Convertible as well as the upcoming C63 AMG Cabriolet.
While speaking at the meeting, Toyota chief executive Akio Toyoda also acknowledged the firm's 25th anniversary and how the firm could change and develop in the future.
"Although this is an important anniversary for us, in many ways I consider it a kind of rebirth. An opportunity to say 'Ok, now what?' Or perhaps more importantly, 'What if?' What if we really go after the competition? What if we exceed every customer expectation and then some? What if we develop technologies no one has even thought of yet? And what if we make cars that literally take your breath away? To me, Lexus should be a canvas for automotive artistry," he said.