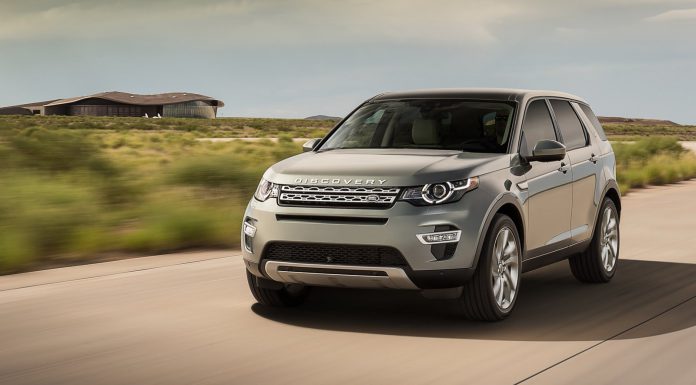 Jaguar Land Rover has confirmed that the brand new Land Rover Discovery Sport will be one of just a number of models to be produced in part at the company's new factory in Brazil.
Construction of the facility has yet to commence but once completed, it will produce 24,000 Jaguar Land Rover vehicles annually specially for the Brazilian market. The new facility will see 240 million pounds in investment by the end of 2020 and supplement U.K production of the Land Rover Discovery Sport.
All up, 400 local jobs will be created and by the end of the decade, that figure is expected to almost double. Construction of the Brazil production facility will start by the end of this year and act as the British marque's first wholly-owned manufacturing plant outside the U.K.
While recently speaking at the Sao Paulo Auto Show, group marketing director Phil Popham said, "Brazil and the surrounding regions are very important to Jaguar Land Rover. With customers in Brazil showing an increasing appetite for highly capable premium products, we are proud to confirm that our new breakthrough Discovery Sport will be manufactured at our new Brazilian facility."
At launch, a selection of four-cylinder models will be available for the Land Rover Discovery Sport. The 2.0-litre petrol and the 2.2-litre turbodiesel both incorporate advanced stop-start technology as well as high-pressure direct injection, low-friction internal components along with smart regenerative charging to improve performance and economy. A 6-speed manual transmission can be optioned with either of the two engines with a 9-speed automatic also available. Additionally, customers can choose between rear-wheel drive and all-wheel drive. Later next year, a new ED4 turbodiesel will join the range.
Underpinning the Land Rover Discovery Sport is a steel monocoque but to keep the overall weight of the car down, aluminium has been utilised for the car's roof, wings, tailgate and bonnet. All up, the car tips the scales at 1817 kg which is about 900 kg less than the larger Land Rover Discovery.