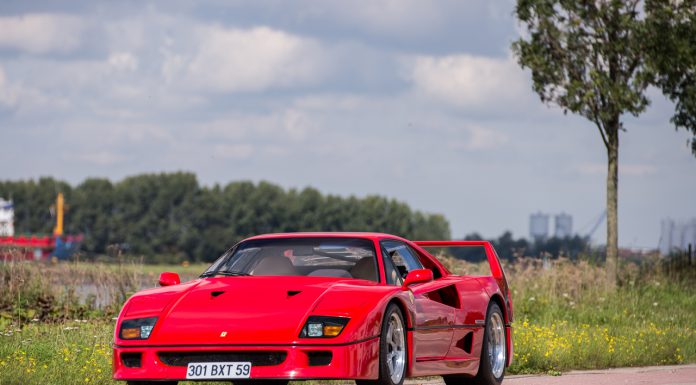 The Ferrari F40 once owned by former Formula One champion Nigel Mansell has managed to fetch $870,000 at auction. Considering that other F40's have sold for almost $1.5 million in the past, this figure is surprisingly low despite the car belonging to a very famous racer.
Specific details about Mansell's F40 remain unclear but it was purchased by a telephone bidder at Bonhams recent Zoute Sale in Belgium. Alongside it, cars like a 1984 Lamborghini Countach 5000 S Coupe and a 1965 Lancia Flaminia Super Sport also sold.
As with all stock F40's, this example features a potent twin-turbocharged 2.9-litre V8 engine delivering 478 hp. With the car weighing just 1088 kg, it was the world's first production car to top 320 km/h (200 mph)!