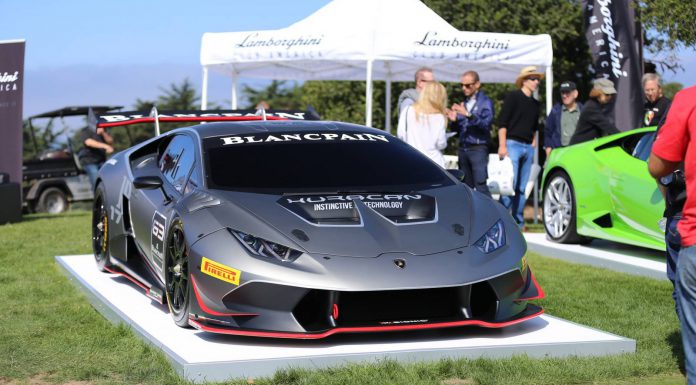 Lamborghini and the International Motor Sports Association (IMSA) have extended their partnership for the next four years all the way to 2018. The Lamborghini Blancpain Super Trofeo North America championship will continue to run under the sanctioning of IMSA through the 2018 season.
This also comes at a time when the new Lamborghini Huracán LP 620-2 Super Trofeo car is set to debut in the 2015 season. It will share the grid with the Lamborghini Gallardo LP 570-4 Super Trofeo car albeit in a different class. The Huracan Super Trofeo is powered by a similar V10 engine as the Gallardo Super Trofeo albeit with 620 hp and rear-wheel drive configuration. The Gallardo Super Trofeo uses all-wheel drive configuration making it unique in the world GT3 series where cars use rear wheel drive setups.
To further their presence in North America, Lamborghini also plan to join the GT Daytona series in 2016 again with the all-powerful Huracan GT3 in the United SportsCar Championship.
While all this was planned, the 2015 Lamborghini Blancpain Super Trofeo North America event calendar was also revealed. It consists of 10 rounds in five venues. Each venue will have two rounds. The first round will take place at the Mazda Raceway Laguna Seca in Monterey on May 1st. The 2015 World Final date will be announced in November.
Lamborghini Blancpain Super Trofeo North America – 2015 Calendar
1-3 May: Mazda Raceway Laguna Seca, Monterey, California
26-28 June: Watkins Glen International, Watkins Glen, New York
21-23 August: Virginia International Raceway, Danville, Virginia
17-19 September: Circuit of the Americas, Austin, Texas
1-3 October: Road Atlanta, Braselton, Georgia
World Final: To be announced