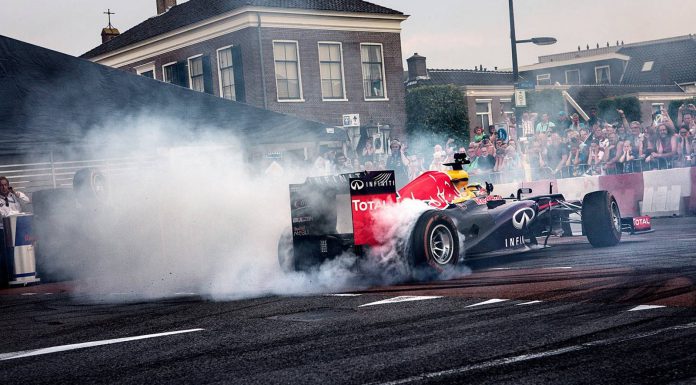 Formula One is planning to introduce automatic speed limits to prevent future crashes such as that from Suzuka involving Jules Bianchi. Race director Charlie Whiting will be meeting with the various F1 teams to discuss this plans. Bianchi is still fighting for his life in the hospital and is in a stable but critical condition.
To help protect against impacts such as the one Bianchi suffered after hitting a tractor, recovery vehicles will be fitted with 'Skirts'. This is one of the measures addressed by the race director who showed the crash footage during the lengthy press briefing. Marshals had showed double flags before the incident which is always the final measure before the safety car is deployed.
Speaking on the issue, Whiting said, "…probably better to take the decision to slow down away from the drivers in future, I think there are some things to learn, we want to engage with all the teams and drivers to make sure we come up with good, sound and well thought through ideas.
"A way of trying to impose for want of a better expression a speed limit. It probably won't be a speed limit as such but there will be I believe a way of controlling speed with complete certainty and complete clarity. We have to ensure it works the same way on all the cars. We will be exercising extreme caution as always."
Whiting said that the automatic speed limits could be imposed through the use of a virtual safety car. This would be made possible by using the existing GPS-controlled systems where they would slow down the entire field without having the actual safety car on the track.