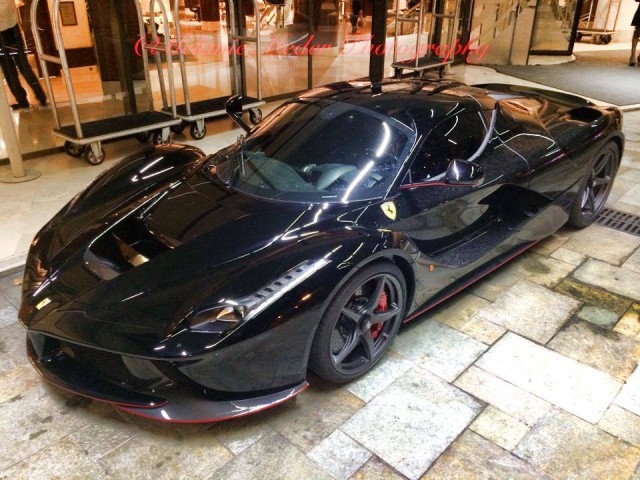 GTspirit has brought you videos and photos of several different LaFerraris blasting around the world famous streets of Monaco, however recently a new example of the hypercar arrived in the principality.
This LaFerrari differs from many others we've seen in Monaco as its finished in Nero and features unique red accents on the edges of the carbon lips, the side mirrors and on the brake calipers. Rumor has it that this very car was ordered and is owned by former Ferrari and current Williams Formula 1 driver Felipe Massa!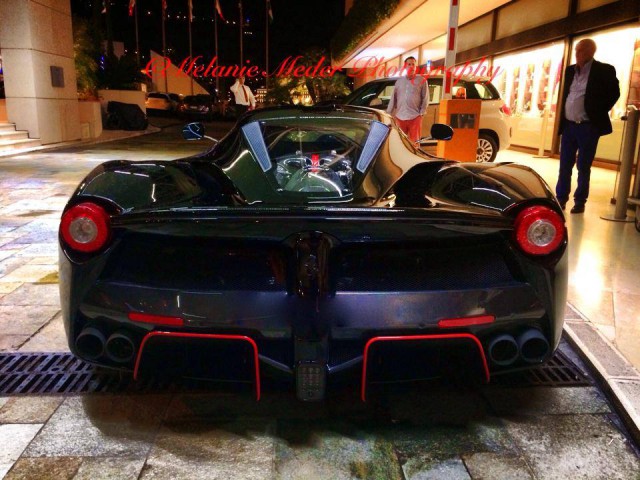 LaFerrari is powered by a 6.2-liter V12 engine producing 789 naturally aspirated horsepowers. This powerplant is mated to a 161 horsepower electric motor, resulting in a combined output of 950 horsepower. The sprint from 0-100 km/h is done with in less than three seconds, while 0-300 km/h happens in under 15!