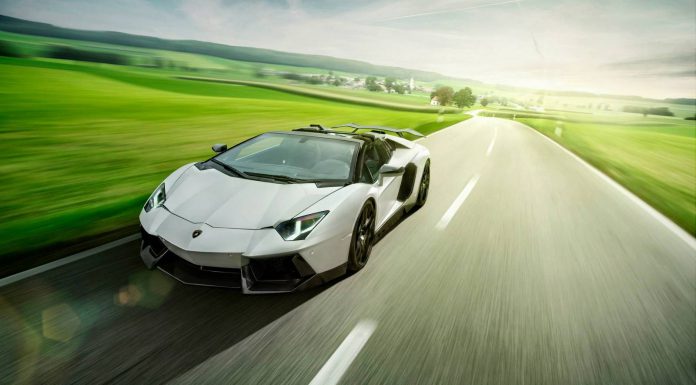 The crew at Novitec Torado, the Lamborghini focused tuning arm of the Novitec Group, has just unveiled its range of upgrades for the Lamborghini Aventador Roadster. The changes follow on from the performance and visual modifications offered for the Aventador coupe released last year.
Starting with the visual changes, the Novitec Torado Lamborghini Aventador is immediately identifiable from any 'run-of-the-mill' Aventador Roadster. This comes thanks to the fitment of an aggressive Novitec bodykit which sees the addition of a new front bumper with a prominent carbon fibre splitter and new air intake surrounds. Elsewhere, Novitec Torado has added new side skirts which don't just look good but also maximise aerodynamic efficiency.
Further visual modifications include a new rear diffuser as well as an extremely aggressive rear wing alongside a different bonnet. All of the aforementioned parts are made from lightweight carbon fibre and can be finished with either a matte or glossy finish to match of contrast the exterior finish of the car. As for the rear wing, it is deployed at speeds of less than 180 km/h by Novitec's special Cantronic control unit.
Elsewhere, a set of aftermarket wheels have been fitted to perfectly fill the wheel arches. They measure 20×9 at the front and wear 255/30 Pirelli P Zero rubber while at the rear they are 21×13 and are topped off with P Zero tyres measuring 355/25.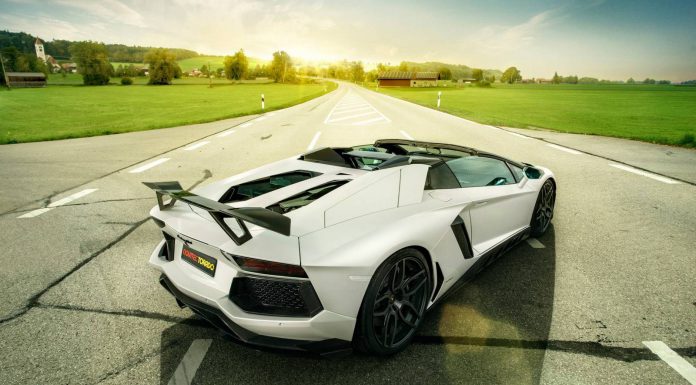 Another key change has been the implementation of a KW coilover suspension system This new suspension system helps dramatically improve the handling of the Aventador Roadster while also reducing the ride height. If Novitec Torado customers don't want to the coilovers, they can purchase new sports springs which lower the ride height by 30 mm.
From a performance standpoint, Novitec offers a new stainless steel exhaust system for the Aventador as well as one made from lightweight Inconel. Alongside recalibrated engine electronics, the car delivers a total of 728 hp and 709 Nm of torque while also featuring improved throttle response. The exhaust also weighs 26 kg less than the stock system.