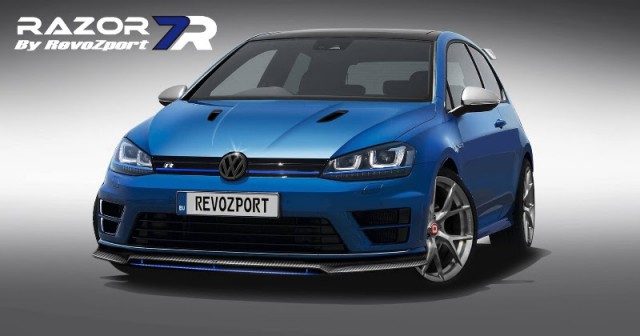 Earlier this year, expert tuners RevoZport unveiled their Razor 7 upgrade kit for the Volkswagen Golf VII GTI. Now the company has revealed its selection of upgrades for the current range-topping Volkswagen Golf R.
Dubbed the Razor 7R kit, the new bodywork is constructed from a selection of lightweight composite materials. At the front, the bodykit sees the addition of a different bumper, revised grille and a lower front splitter finished in carbon fibre. Elsewhere, a new bonnet has been fitted.
At the side, new skirts are affixed to the Razor 7R while at the rear, a different bumper is present alongside new quad exhaust tips, an aggressive diffuser and a prominent roof-mounted spoiler.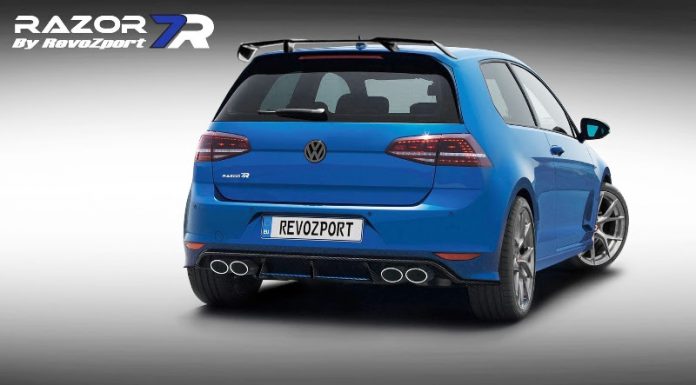 RevoZport have also tweaked with the mechanicals of the Volkswagen Golf R and have managed to extract a further 40 hp bringing the tally up to just below 340 hp. The additional power has been achieved thanks to a new ECU management system as well as a titanium exhaust and a new air intake.