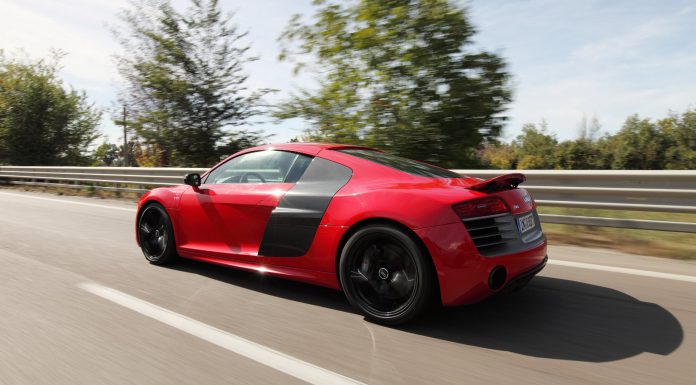 Just yesterday, an insane looking Audi R8 prototype was spied under heavy camouflage at one of the company's facilities in Germany. While it remains to be seen just what that prototype is testing and previewing, the general consensus seems to be that it could be a final swan-song to the outgoing first-generation R8.
Now the company has confirmed it is considering a new range-topping R8 model for the second-generation car set to arrive next year. Reportedly dubbed the Audi R8 RS, the car would be based around the range-topping 5.2-litre V10 powered R8 and could be tuned to deliver a Lamborghini Huracan equalling 602 hp. Could the recent prototype be an early tester for such a model? It's possible.
While speaking with Top Gear, Quattro GmbH's managing director Heinz Hollerweger said, "I have to admit, we are discussing it [an R8 RS]. We're always open for new ideas. Things like this are very interesting for us."
Beyond the possibility of an Audi R8 RS variant, Hollerweger suggested that a rear-wheel drive model could also be made.
"I wouldn't exclude a rear-wheel-drive special for the future, but it probably won't happen immediately. Of course, up to now the RS and R8 models have all been four-wheel-drive, because this is one of our Audi assets and we should keep it. But we're discussing it," he said.
[Via Top Gear]