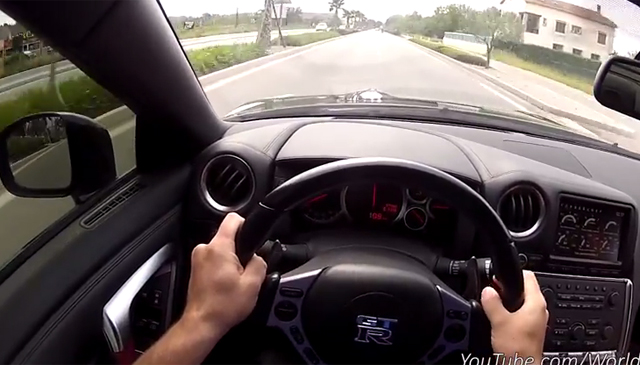 Earlier this month, we brought you the incredible video of a 700 hp Nissan GT-R with a very unique launch control system. Thanks to the engineers at Monstaka, the car can use launch control from a rolling start with boost being artificially built up in the turbochargers to eliminate all turbo lag.
[youtube]https://www.youtube.com/watch?v=hFM1Y1Yu6LM[/youtube]
Thanks to this system (which can be seen in action at the 1:10 mark), this GT-R is really one of the most ferocious sub-1000hp GT-Rs on the planet!