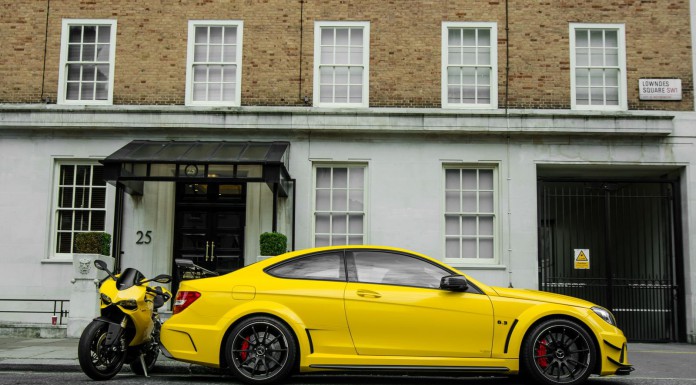 While the best of supercar season in London might be over, the sheer quantity of images snapped throughout the English city across the Summer, particularly in August, means there's still an abundant supply of awesome cars and shots to drool over.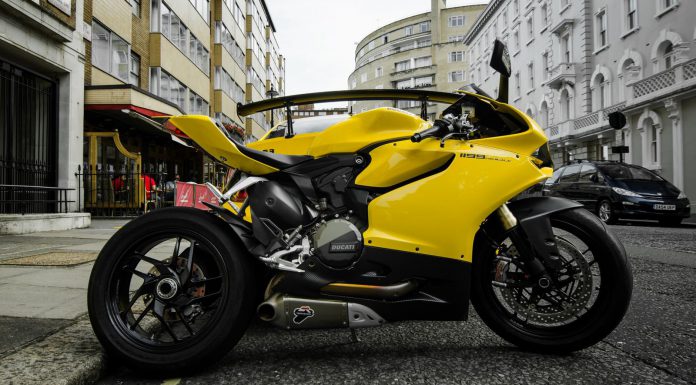 The following pictures come courtesy of resident GTspirit photographer Willem de Zeeuw and feature a gorgeous bright yellow Mercedes-Benz C63 AMG posing alongside a colour matched Ducati 1199 Panigale superbike.
If there's one place we'd prefer to see these two machines than on the streets of London, it would be on the racetrack!