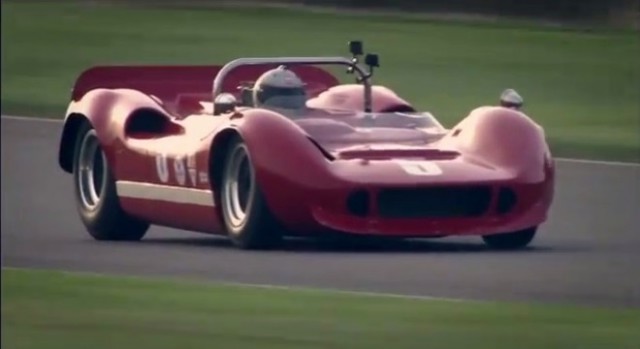 In 1966, McLaren entered the SCCA-sanctioned Can-Am series with a heavily revised version of the FIA Group 7 M1A racecar known as the M1B. The 6.0-liter Chevrolet-powered two-seater proved to be competitive in the series and helped the team achieve a third-place finish in the championship in the hands of Bruce McLaren.
Today the McLaren M1B is owned by longtime McLaren test driver Chris Goodwin, who entered the piece of British racing history in the recent Whitsun Trophy at Goodwood Revival. Goodwin drove to a third place finish in the race, finishing behind Roger Willis, also in a McLaren M1B, Jay Esterer in a Chinkook-Chevrolet and Gary Pearson in a Lola T70 Spyder.
Goodwin explains what drew him to purchase the M1B for himself and describes what it's like to drive an untamed race car such as the M1B in the video below. It also features some on-board clips of M1B in the Whitsun Trophy in which you can hear the 6.0-liter Chevrolet Small Block's intoxicating V8 roar!
[youtube]http://www.youtube.com/watch?v=olMINVfQsFY[/youtube]