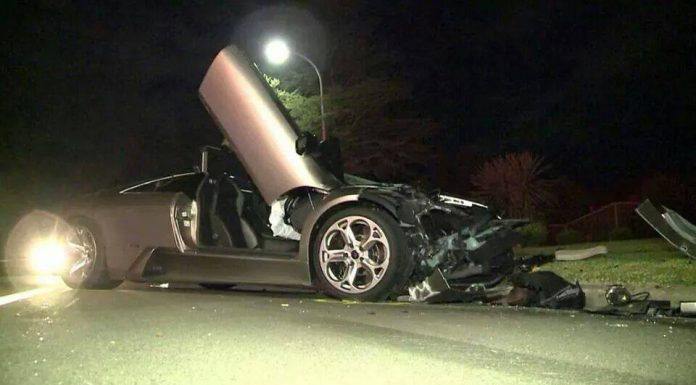 A Lamborghini Murcielago has been totalled in Sydney, Australia after colliding with a Honda SUV.
The incident saw the Italian supercar crest a small hill and ultimately hit the white Honda which was turning across the road and into its driveway.
The impact flipped the Honda onto its side while the front end of the first-generation Murcielago was completely destroyed.
The Murcielago was being driven by a business partner of the owner who thankfully had the Murcielago insured.
[Via Drive]