German tuning company ABT Sportsline has released details regarding its tuning package for the smallest Audi currently available, the S1 hatchback. ABT graced the hot hatch with upgraded suspension, improved aerodynamics, more power, different wheels and more.
The ABT treatment starts with bumping the S1's output of the S1's 2.0-liter TFSI engine from 231 horsepower to 310 horsepower, an increase of 34 percent. Torque also receives a boost from 370 Nm to 440 Nm. The enhancements were achieved through ABT's 'Power New Generation' engine chip tuning, which is available for a variety of Audi products.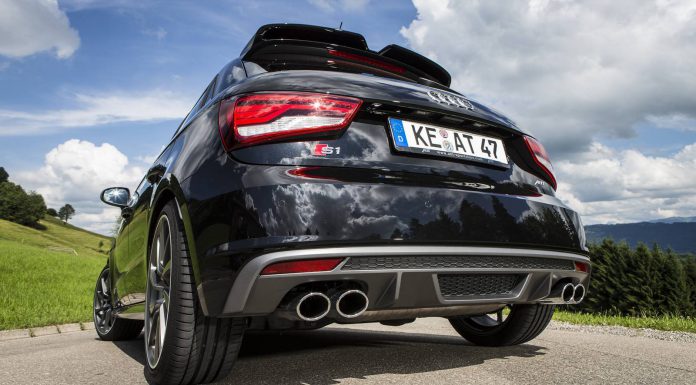 ABT's tuning package for the S1 also includes fender inserts for improved aerodynamics and special ABT springs, which lower the car by 30mm, improving handling overall grip. Two separate designs of special 18-inch ABT wheels are also now available for the car.