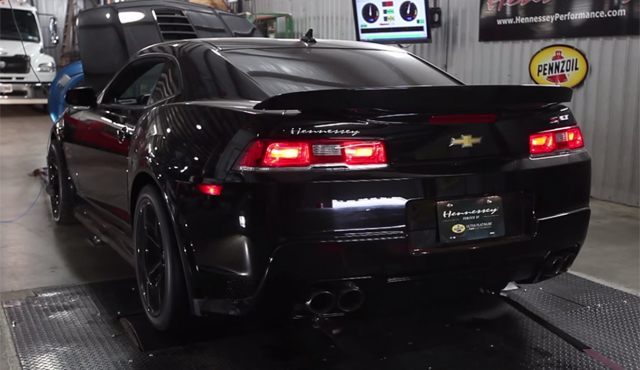 Despite the Chevrolet Camaro Z/28 not having the most powerful engine in the world, it is still one of the fastest if not the fastest muscle cars around a race track. As a matter of fact, it's quicker around a track than the Mustang GT500 which has 150 hp more.
[youtube]https://www.youtube.com/watch?v=KiGNx_QdvO0[/youtube]
Not content with the standard 500 hp and 470 lb-ft of torque from the 'standard' Z/28, Hennessey Performance has managed to lift power of the following example up to 636 hp due to the fitment of their HPE600 package. It adds things like ported cylinder heads, a camshaft upgrade, long tune stainless steel headers as well as some ECU tuning.
As the following dyno video shows, it doesn't just sound good, but lives up to the claimed performance figures!