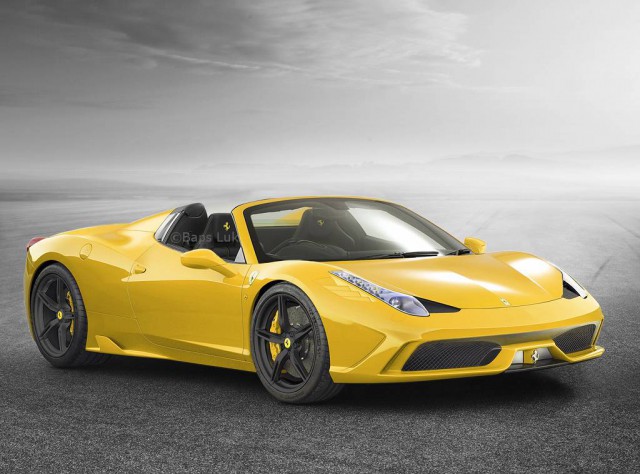 The Ferrari 458 Speciale Spider is set to debut at the Pebble Beach Concours d'Elegance but unfortunately, it will only appear at a private event.
While the general public will have to wait a little longer to lay eyes on it, most of the key details about the Italian supercar are already known.
We know that the car will utilise the same uprated 4.5-litre V8 engine as the Speciale coupe. As a result, we expect it to deliver an identical 597 hp at a screaming 9000 rpm and 398 lb-ft of torque at 6000 rpm. As a result of this, the Ferrari 458 Speciale Spider should hit 100 km/h in around the same time as the coupe. That means a sprint of just over 3 seconds before hitting 200 km/h in 9.1 seconds.
The roof of the 458 Speciale Spider will be borrowed from the regular Ferrari 458 Spider which is of course an aluminium hard-top. This roof can be opened and closed in a mere 14 seconds.
At this stage, it seems likely that the car could debut publically at the Paris Motor Show in October. Despite this suggestion, Ferrari has yet to confirm a date but after the private debut at Pebble Beach, it is likely that a public unveiling date will be issued.
[Rendering via Teamspeed]