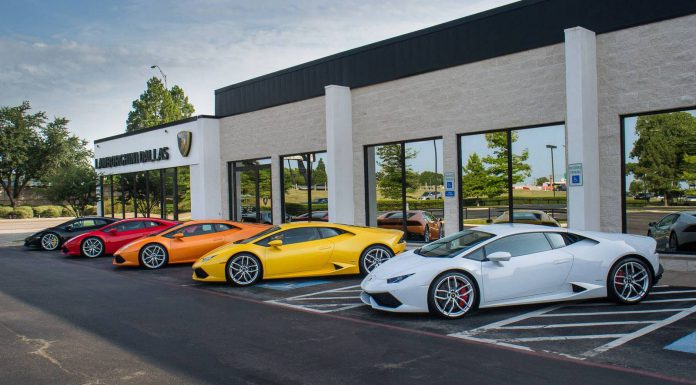 The Lamborghini Huracan has replaced the mighty Gallardo and customer deliveries have begun! The new kid on the block has big shoes to fill and is immediately facing stiff competition.
The 602 bhp baby-bull will have to battle the mighty Ferrari 458 as well as the McLaren 650S and its own blood in the form of the next generation Audi R8. Here we a few images of the latest Lamborghini model finished in five different colours. We have a particular soft-spot for the yellow one!
As a reminder, the Lamborghini Huracán receives a new 5.2-liter V10 engine uprated and heavily updated from the engine of Gallardo's. It produces a total of 610 PS, or 602 hp at 8,250 rpm and 560 Nm of torque at a high 6,500 rpm. Consequently, the brand new Huracán can sprint from a standstill to 100 km/h in just 3.2 seconds, from 0-200 km/h in just 9.9 seconds and a top speed in excess of 325 km/h!
[Via Lamborghini Dallas]