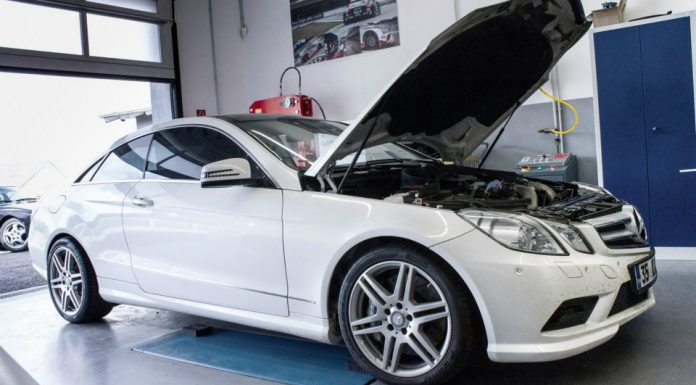 With no Mercedes-Benz E63 AMG Coupe created, the most powerful variation of the E-Class Coupe available is the E500 also known as the E550 in the United States. However, for those looking for even more power, then Mcchip-dkr is the place to go with them just creating a 680 hp Mercedes-Benz E-Class!
This particular car originally started life out as a Mercedes-Benz E350 complete with a naturally-aspirated 3.5-litre V6 engine. However, when Mcchip-dkr got their hands on this particular example, they ditched the standard engine and replaced it with an AMG twin-turbocharged 5.5-litre V8 engine. However, thanks to some serious modifications, the car now produces 680 hp as well as 664 lb-ft of torque. Those power figures aren't just significantly more than the E350, they are also well above the figures produced by any current Mercedes-Benz model.
Behind the epic engine modifications, Mcchip-dkr has fitted this E350 Coupe with a new motorsport-derived Drexler limited slip differential as well as a set of adjustable KW shocks and new springs.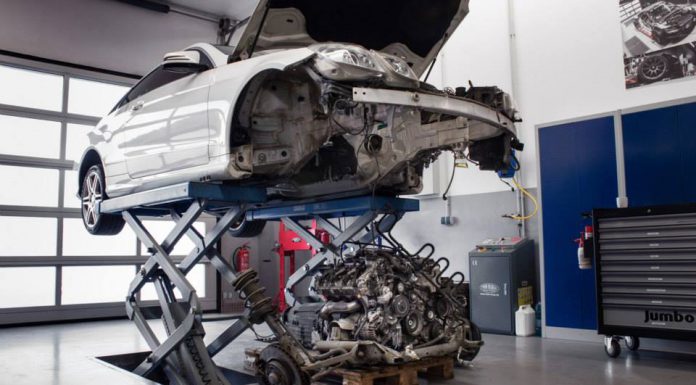 Work on the project is still underway and beyond the performance modifications, it is likely that the tuner will add a host of improved visual elements to ensure the car looks as aggressive and sporty as to how it drives!