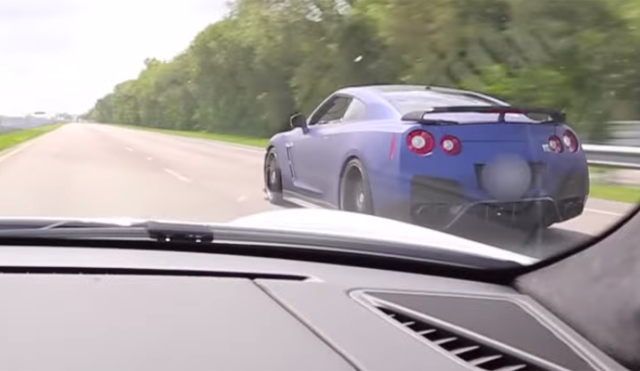 Ahh, the good old battle between the Nissan GT-R and Porsche 911 Turbo S. Both cars, with the exception of the 918 Spyder, are the two fastest accelerating cars from both brands. They both feature twin-turbocharged engines, weigh about the same (admittedly the GT-R is a bit heavier), feature all-wheel drive and two of the most capable launch control systems on the market.
[youtube]https://www.youtube.com/watch?v=Lb7fJYxVPQQ#t=84[/youtube]
The following video shows a duo of modified Nissan GT-Rs complete with the Billet Design Motorsports BDM700 upgrade package. As a result, it is hardly surprising that they accelerate just that bit faster than the Turbo S. Nevertheless, it's an exciting watch!