Production of the extreme Caterham Superlight R500 has come to an end with the 175th vehicle rolling out of the company's Dartford factory on Monday.
The final car is being delivered to Peru in South America where its new owner is set for some incredible fun! As pictured below, it is finished in a bright shade of light blue and orange
When discussing the importance of the Superlight R500, Caterham Group chief executive Graham Macdonald said,
"It was a landmark model for us in many respects; its performance on the road and track was matched by the impact it had on our brand. It brought new technologies to the Seven range and was the first production Caterham to adopt a sequential gearbox.
"To some extent, it represented the start of a new era in which Caterham stepped into the 21st century, but it perfectly encapsulated Colin Chapman's original ethos and harnessed our determination to provide accessible fun like no other."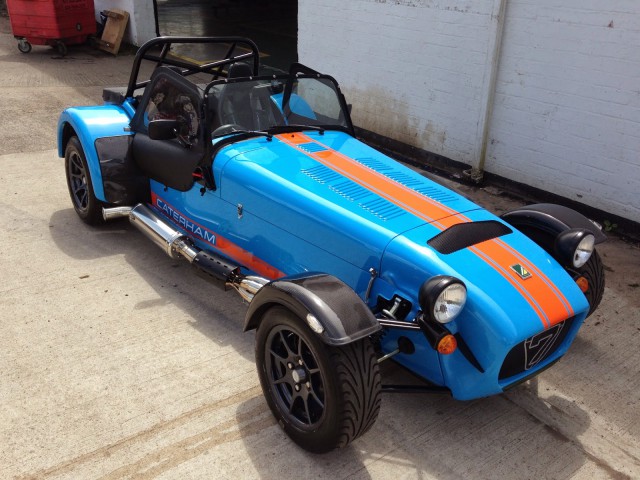 Prior to the launch of the Caterham 620R last year, the R500 was the fastest car Caterham had created this side of the extreme V8-powered Caterham Levante. Under the hood of the R500 is a seriously modified 2.0 litre Ford Duratec engine. The normally aspirated, four-cylinder unit delivers an amazing 263 hp and 177 Nm of torque. Power is transmitted to the rear wheels by either a standard 6-speed gearbox or the optional Caterham Motorsport engineered sequential transmission. The flagship Caterham is capable of sprinting itself from standstill to 100 km/h in only 2.88 seconds.