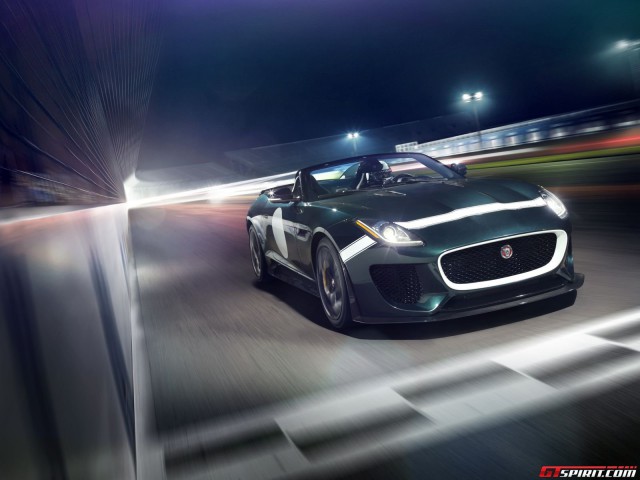 At the Goodwood Festival of Speed, Jaguar unveiled the F-Type Project 7. In addition to incredible beautiful styling, the F-Type Project 7 is the latest in the F-Type range and also the most powerful. However, it has emerged that Jaguar has an ever lighter variant on the horizon.
While speaking with director of Jaguar Land Rover's new Special Vehicles Operations division, Paul Newson, Auto Express discovered that a flyweight F-Type is on the horizon and that it could use the lightweight turbocharged and supercharged 1.6-litre 500 hp engine from the C-X75 Concept.
Newson said, "The Project 7 is 80kg lighter, but there are smaller engines that start from a lower point. Will the Project 7 be the lightest ever? I'm not sure, but we haven't invented it yet.
"We designed that engine [the C-X75's] for a £1million supercar, so it's extremely expensive. But it could work well. Who can say where we'll go in the future? The world is downsizing with high-pressure engines. In the longer term, we won't be using 5.0-litre V8s," he said.
Beyond a new lightweight F-Type, it is suggested that at least three others cars from Jaguar Land Rover's Special Vehicles Operations division are due to be revealed early next year. The cars are said to be referred internally as Project 8, 9 and 10.
[Via Auto Express]