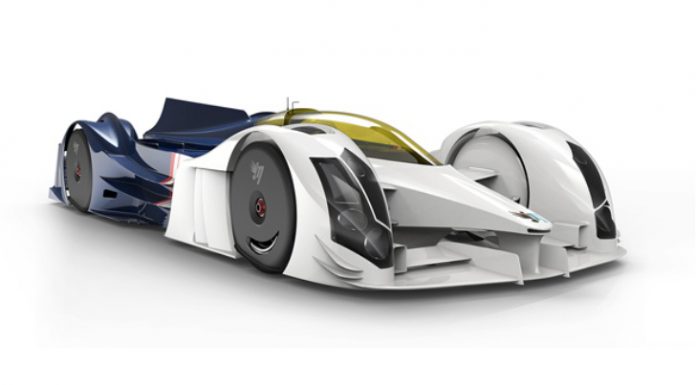 The quickest time around the Nurburgring Nordschleife was set by Stefan Bellof during qualifying of the Nurburgring 1000 km race in 1983. Clocking the circuit in a mere 6 minutes and 11.3 seconds behind the wheel of a Porsche 956, the lap is yards ahead of any other laps. However, a motorsport firm dubbed InMotion is said to be developing a car to shatter this long-held record with their IM01 hybrid.
The InMotion IM01 hybrid is being developed by students from the Technical University of Eindhoven and the Fontys University of Applied Sciences. The car will reportedly be completed before the end of next year and could test and enter the 24 Hours of Le Mans in 2017 as a Garage 56 experimental car.
Power the InMotion IM01 will be four electrical motors with one at each wheel. These will be helped along by a rotary engine range extender. Power and performance figures for the powertrain haven't been revealed but with a record Nurburgring time in sight, expect them to be extreme.
As these preliminary images show, the design of the InMotion IM01 will be extremely unique and produce incredible levels of downforce. It will also features a system similar to Formula One's blown rear diffusers implemented last year where hot exhaust gases were funnelled across the diffuser to create extra downforce. Another key feature is the jet-fighter inspired cockpit and the ditching of the rear view mirrors to improve aerodynamic efficiency. And after all, if the promises come true, the driver won't have to look behind.