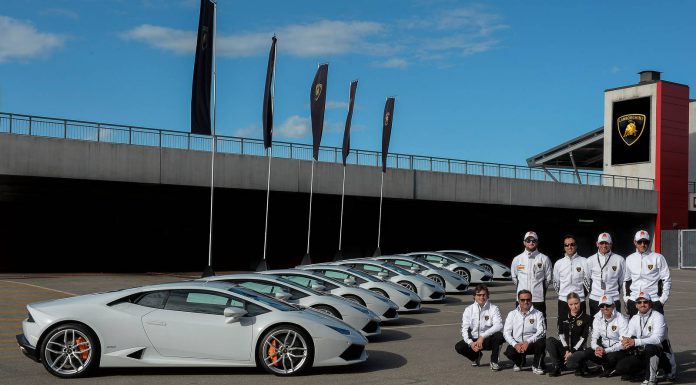 Soon after unveiling the new Huracan supercar at the Geneva Motor Show in March, Lamborghini is holding its first Academia session with the car at the famous Imola Racetrack.
The Lamborghini Academia program, hosted by the automaker's Squadra Corse racing arm, allows customers of the brand to learn how to race through intensive on-track instruction sessions. Lamborghini believes "learning by doing is best," so participants are put on the track with an instructor where they are given hands-on lessons on slalom driving, acceleration, braking and drifting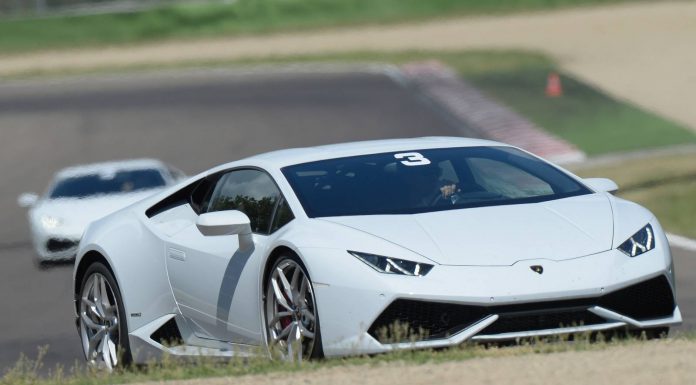 The Academia Program offers two levels of lessons, one called "Intensive" and another called "Advanced". Sessions are designed to accommodate 24 drivers total who are separated into different groups. The first session, set to be held at Imola from June 2 to June 4, will be followed by another North American event at Mazda Raceway Laguna Seca. Later this year, the third and final Huracan Academia session will be held at Hockenheim in Germany on October 1 and 2.
All Academia sessions set to be held this year will be done in the 2015 Huracan LP 610-4. In case you need a reminder, the car is powered by a 5.2-liter V10 producing 602 hp at 8,250 rpm and 560 Nm of torque at a 6,500 rpm. It will sprint from 0-100 km/h in just 3.2 seconds, from 0-200 km/h in 9.9 seconds and eventually, will reach a top speed in excess of 325 km/h. More than 1500 orders have already been placed for the car.