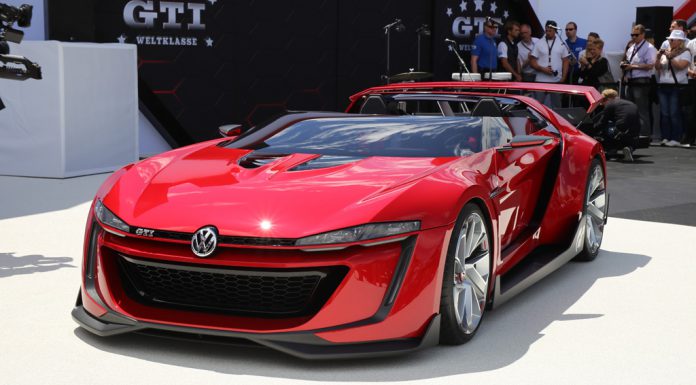 One of the biggest Volkswagen festivals in the world is currently taking place at Wörthersee this week. Wörthersee 2014 has a number of interesting projects on display. None more interesting than the Volkswagen GTI Roadster Vision Gran Turismo.
Volkswagen's GTI Roadster Vision Gran Turismo is a full scale model so it doesn't run. The car was designed for inclusion in the latest Gran Turismo series game, Gran Turismo 6. The event allows users to drive the car in the game through special racing pods.
It is powered by a twin-turbocharged 3.0-litre V6 engine delivering a total of 503 hp and 491 lb-ft of torque. All of this power is sent to the ground via Volkswagen's 4MOTION all-wheel drive system and its seven-speed dual-clutch automatic transmission. Completing the outlandish looks are large 20-inch alloy wheels complete with 235/35 tyres at the front and 275/30 tyres at the rear.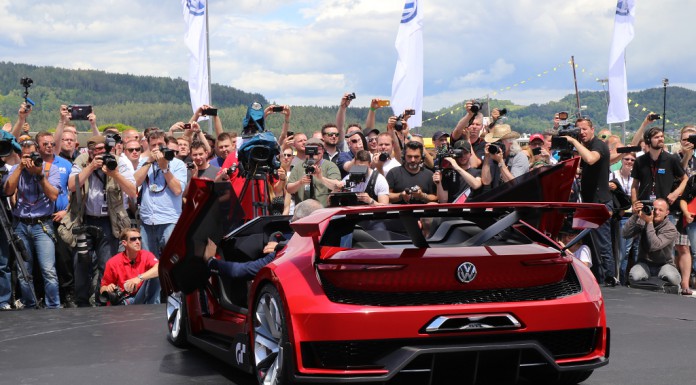 Over 200,000 guests will visit the Volkswagen Group-backed Wörthersee event. If you plan on attending, be sure to head over and see the Volkswagen GTI Roadster Vision Gran Turismo!
[Photos via Gran-Turismo]