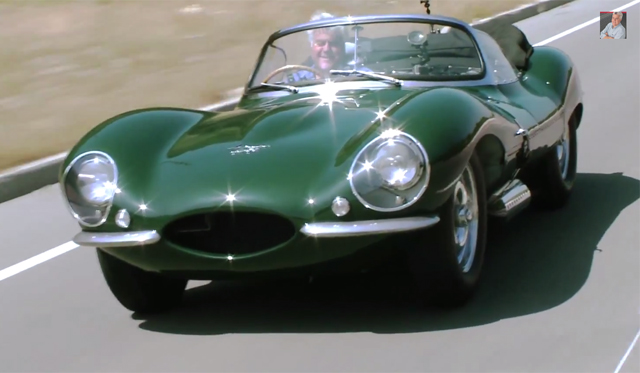 While Steve McQueen died in 1980, he left behind with him an incredible legacy as well as an extremely impressive car and motorbike collection.
One of the most impressive cars in McQueen's collection was a dark green Jaguar XKSS. The car is currently owned by the Petersen Automotive Museum in Los Angeles and Jay Leno recently had the awesome opportunity to drive the car on the streets!
[youtube]https://www.youtube.com/watch?v=4Ai0uSj_OVE#t=1090[/youtube]
Throughout much of the following video, Leno talks a bit about the history of the Petersen Automotive Museum, McQueen's impressive automobile collection and the car itself before Leno gets behind the wheel of the classic British sports car!