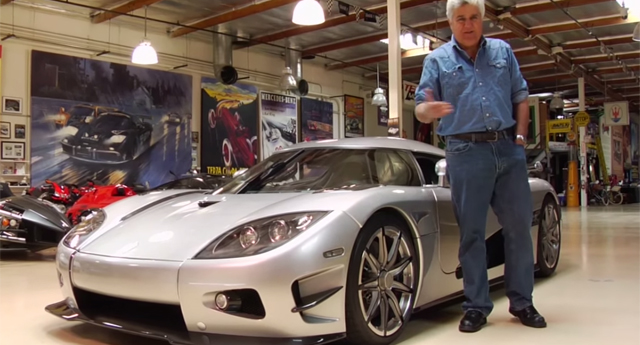 Throughout the years, Jay Leno has driven some of the world's fastest and most expensive cars. Now in the latest episode of Jay Leno's Garage, the comedian got behind the wheel of one of the most exclusive supercars ever created, the exceptionally rare Koenigsegg CCXR Trevita.
[youtube]https://www.youtube.com/watch?v=FEmG0gSUBhQ[/youtube]
A mere three examples of the CCXR Trevita have been produced and as the name implies, it is a special edition of the extreme Koenigsegg CCXR. The most eye-catching element of the Trevita to distinguish it from other CCXR models is the diamond weave carbon fibre finish and each example is believed to have cost customers about $4.85 million, making it one of the world's most expensive production cars.
Beneath the skin, it features the same twin-supercharged 4.8-litre V8 engine as most other CCXR models and consequently delivers 1018 hp at 7000 rpm and 797 lb-ft of torque at 5600 rpm.