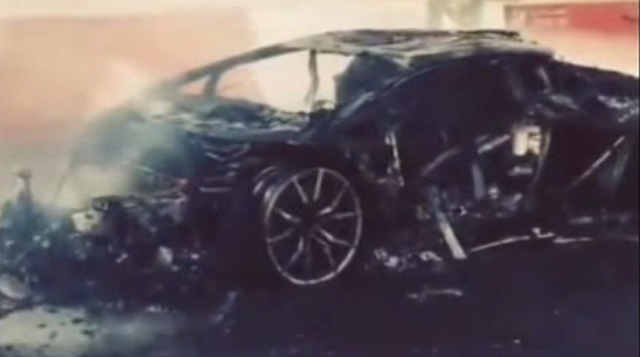 A yellow Lamborghini Aventador has been burnt down to its shell after catching fire on a highway in Dubai.
The exact cause of the fire remains unclear but it is believed that the Italian supercar's 6.5-litre V12 engine unexpectedly caught fire when driving. The driver then attempted to douse the flames with a small fire extinguisher but as the following video shows, his attempts were futile.
[youtube]https://www.youtube.com/watch?v=vp2BvWcjLWw#t=17[/youtube]
Before long, the entire Aventador was engulfed in flames and the blaze was only brought under control when local fire crews arrived on the scene. Fortunately, it appears as though no one was injured in the inferno.
As for the damage caused to the Aventador, well it has been totally destroyed and is nothing but a pile of melted steel, plastic and carbon fibre.
Here's hoping the car is insured!