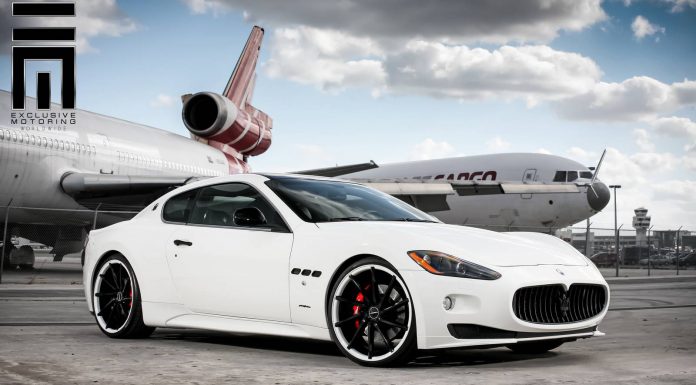 Exclusive Motoring is back with an other exciting project. The Maserati GranTurismo is the perfect balance between a luxury and high-end sports car.
This GranTurismo was outfitted with special Vossen CVT Wheels to give the Italian Maserati some style points. As if the GranTurismo wasn't good-looking enough!
In addition to a new set of wheels, Exclusive Motoring painted the roof black, as well as badges and exhaust tips, to offset this stunning white supercar.
Additionally, the brake calipers were painted red and a set of H&R Springs were added to give this Maserati a lower, more aggressive stance. What a great end-result!