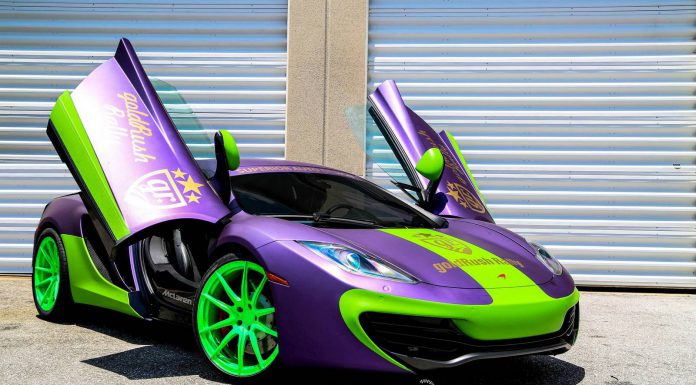 With only two weeks until goldRush Rally kicks off in Las Vegas, we're starting to see a lot of crazy wrapped cars that will be showing up on the grid this year.
The latest is this wild-wrapped McLaren MP4-12C, done up in matte purple with matte lime green accents. The wrap is bold, but what's goldRush Rally without crazy wraps? We've already seen the Taylor Lynn Foundation's McLaren 12C's and we know now that there will be at least one more outlandish McLaren on the rally.
This 12C was done-up by Superior Automotive Design and features a set of Strasse Wheels. We can't wait to see this 12C and the rest of the goldRush Rally cars launch from the MGM Resorts Festival Grounds in Las Vegas on May 31st.