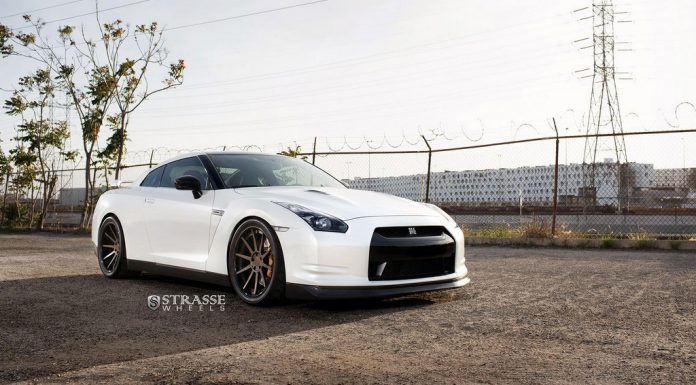 The Nissan GT-R, affectionately referred to as Godzilla, is an incredible supercar with countless performance tuning options. For this particular build, something special was needed.
An AMS Performance Alpha 9 package upgrade was installed along with quite a few other performance enhancing modifications to get this Satin Pearl White GT-R past the 900hp mark!
Once the engine upgrades were completed, it was time to get a set of wheels that would have no problem putting all 900+ whp down while running 9.89 seconds @ 143mph in the quarter mile.
R10 Deep Concave wheels with Satin Bronze centers and Gloss Black lips was on order! Once completed, the ever so sticky Toyo R888 tires were mounted, wheels were installed and the final outcome was beyond perfect!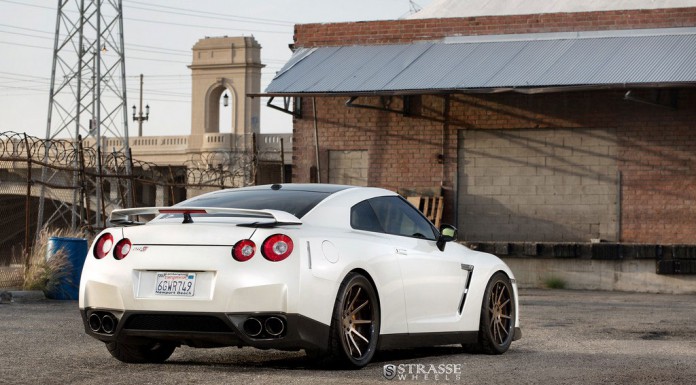 It's safe to say that this Alpha 9 GT-R doesn't only play the part but it looks the part as well!