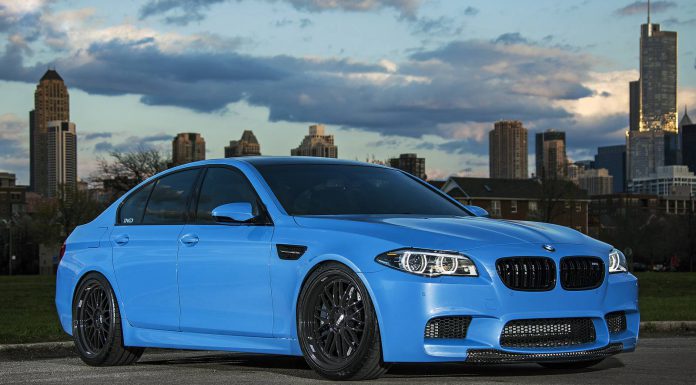 While the F10 generation BMW M5 did drop the massive naturally aspirated V10 engine of the previous car, its new twin-turbocharged V8 did bring along with it a mountain of tuning potential and this has been exploited by many aftermarket firms.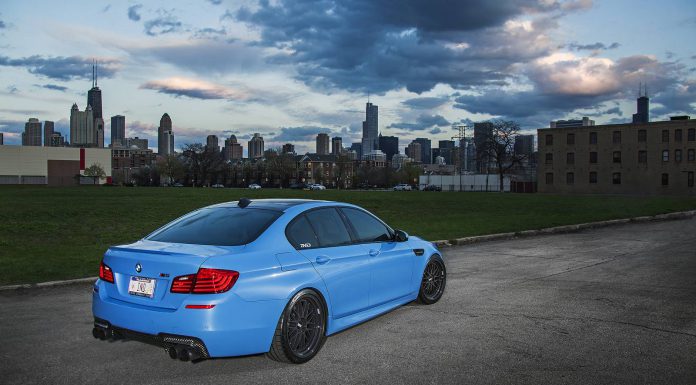 One of the premiere F10 BMW M5 tuners is IND and even they have yet to fully unlock the complete potential of the performance sedan due to its complex engine control unit. To help further improve its modifications, IND has launched the following bright blue M5 it dubs Blue Deluge as a test bed for upgrades to be made available to customers in the near future.
As it stands, it features AMS downpipes, larger AMG turbochargers, KW 3-way adjustable ClubSport coilovers along with a host of other performance oriented changes. While visually this M5 stands apart from all others thanks to its custom black wheels and selection of bare carbon fibre components, it is far from a complete car and will continue to evolve in the coming months.