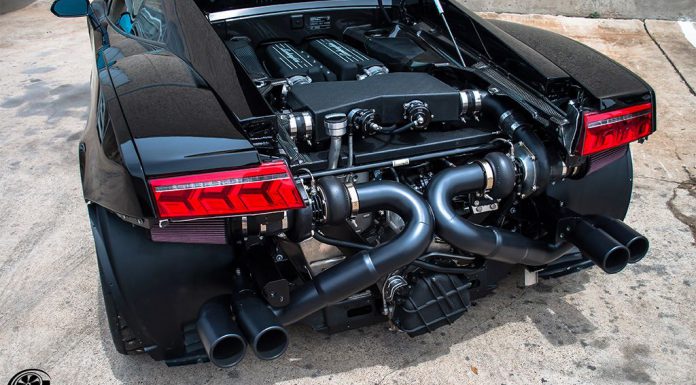 The Lamborghini Gallardo is undeniably the most popular supercar to strap two turbocharges to ever released. Thanks to its build quality and the mega performance which can be extracted from the V10 engine, ranging from 5.0-5.2-litres, Gallardo owners continue to line up for upgrades from the likes of Underground Racing, Heffner Performance and Dallas Performance.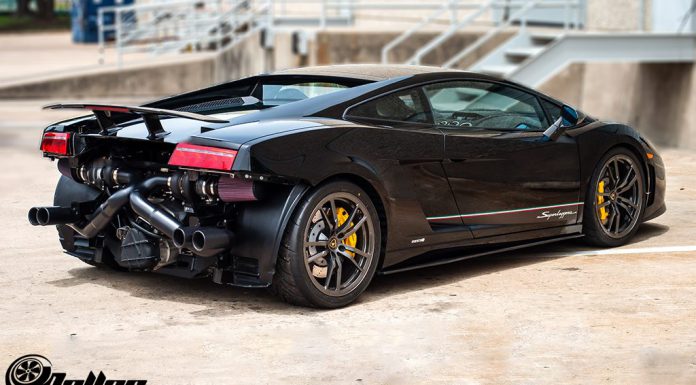 The following twin-turbo Gallardo comes from the latter, Dallas Performance. This particular Gallardo is the already impressive LP 570-4 Superleggera and it has been outfitted with the Stage 1 build which sees the addition of two turbochargers and a host of other engine related modifications.
When it is all said and done, the car delivers an impressive 800 hp at all four wheels while running on 93 octane and 950 whp on race fuel.