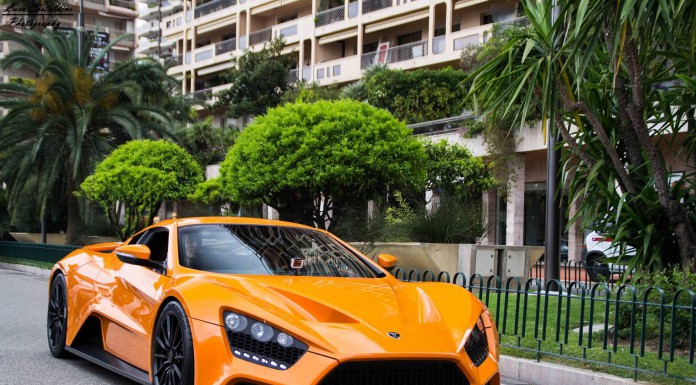 The Zenvo ST1 gets a 6.8 litre V8 engine. Notably, it features both a supercharger and a turbocharger. Power is claimed to be 1,104 hp at 6,900 rpm and 1,430 Nm of torque at 4,500 rom. It gets a 7-speed automatic gearbox with power fed to just the rear wheels. This makes the car an absolute maniac, a car that is happy to spin its wheels in a number of its gears, a testing yet rewarding supercar for even the most competent of drivers!
The Zenvo ST1 was designed by Christian Brandt and Jesper Hermann who own the car design consultancy Hermann Brandt Hartvig. In size, the Zenvo ST1 is slightly longer than a Koenigsegg Agera R, around the same width as the Pagani Huayra and taller than both. It weighs slightly more than the Agera and significantly more than the Huayra, something it makes up for with the extra power. As you've probably now worked out, the Zenvo ST1 is more likely to steal its customers from Koenigsegg and Pagani than other mass-market brands, hence the comparison!
Here we have an image snapped in Monaco by Luca Castaldini. This example has been finished is a beautiful deep orange, we like!