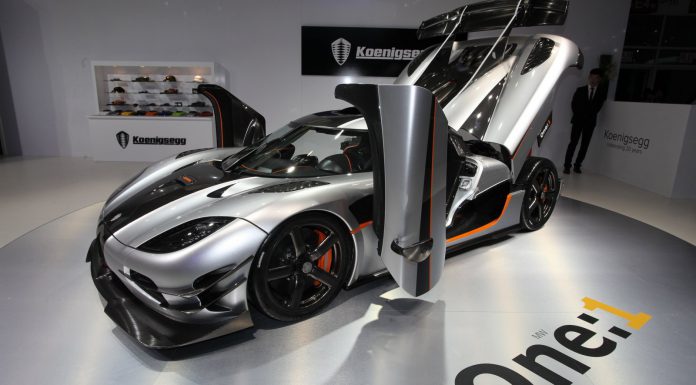 With the Beijing Motor Show 2014 behind us it is time to present our highlights of this insane show. Insane not as much in terms of releases but the sheer number of people attending the media day of the most popular Chinese Motor Show. We literally fought our way from stand to stand to bring you an overview of the latest world premieres and highlights of the show.
Along the many European and American exhibitors was a range of Asian and Chinese manufacturers. Some with names you probably never heard of that displayed models you have probably never seen. How about the G. Patton brand? The BAIC D60 Aero? Or the BJ80? We made an overview of some of the lesser known Chinese and Asian manufacturers present in China. Surprisingly enough with a booming car market in China you would expect to see roads dominated by domestic cars but in the capital city Beijing the streets are dominated by European and American cars and their local creations. Especially Volkswagen, Audi and Mercedes-Benz seem to be the brands of choice.
Asian / Chinese Car Premieres & Models
---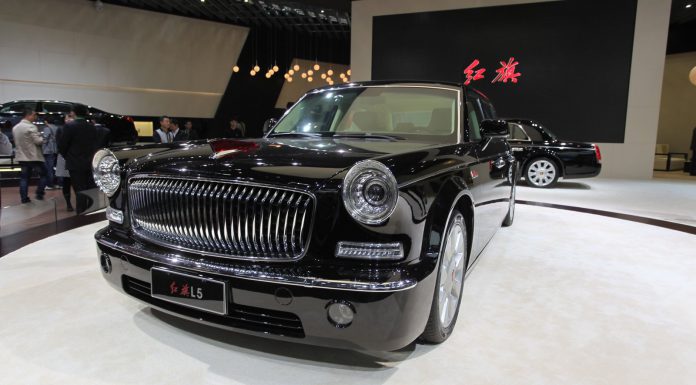 Never have we seen so many rubbish new cars in one place as at Auto China 2014. The Chinese manufacturers are making progress but the build quality and designs are often poor at best. Another issue is the total lack of imagination. Nearly all Chinese cars take design cues from established European manufacturers or are simply copy cats. Surprisingly enough these cars are developed not just by independent manufacturers but also built by Chinese companies that have strong ties and partnerships with the European and American manufacturers.
Don't be fooled by its appearance, the Red Flag L5 displayed above is on sale for an unbelievable $803,300 or 5 million Yuan. Yes, that makes the Red Flag L5 developed by China FAW Group Corp. the most expensive Chinese car. The first Red Flag L5 sold to Wang Zhonghua, owner of a Chinese chain of furniture malls. The FAW Group not only develops its own vehicle line but is also one of the local manufacturing partners of Volkswagen and Audi.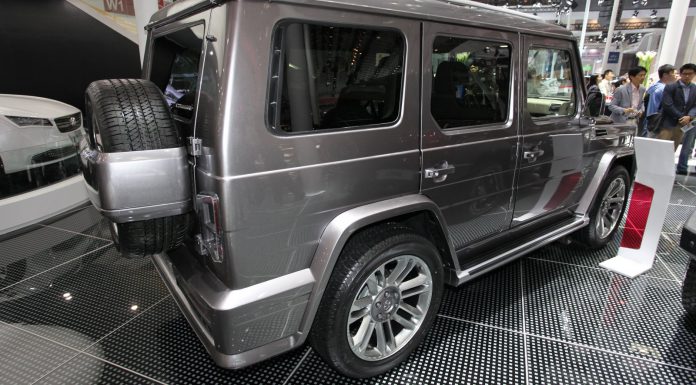 Auto China 2014 Premieres & Highlights
---
Koenigsegg One:1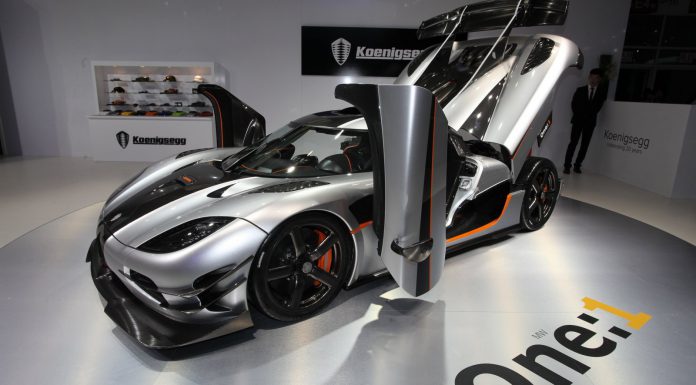 The Asian Premiere of the Koenigsegg One:1 followed its world premiere at the 2014 Geneva Motor Show. Featuring the same twin-turbocharged V8 powerplant as the Agera R, the Koenigsegg One:1 produces over 1,300hp with a near one to one power-to-weight ratio. Koenigsegg is on a mission to break a range of records with the extreme One:1, from overall top speed to 0-300-0 and 0-400-0! GTspirit will keep you informed!
Mercedes-Benz Coupe Concept SUV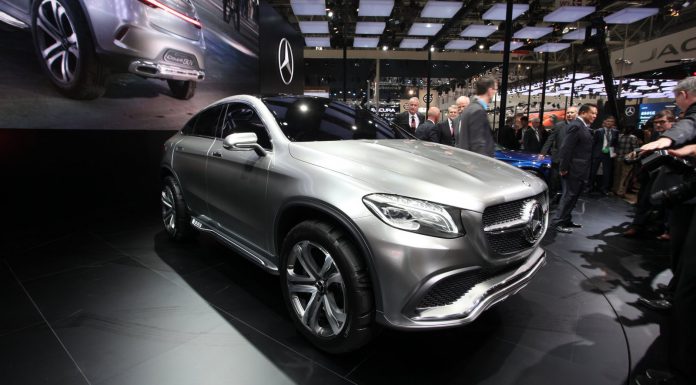 The Mercedes-Benz Coupe Concept SUV is said to preview a future production model, set to compete against the BMW X6 and sit above the current ML-Class. We'll be interested to see how it develops from concept to road car!
Mercedes-Benz S 63 AMG Coupe
Unveiled last week at the New York Auto Show 2014, the Mercedes-Benz S 63 AMG Coupe is powered by a 5.5-liter twin-turbocharged V8 engine delivering 577 hp at 5,500 rpm and 664 lb-ft of torque from as low as 2,240 rpm. It can be ordered in rear or all wheel drive with a seven-speed Speedshift automatic transmission.
BMW Vision Future Luxury Concept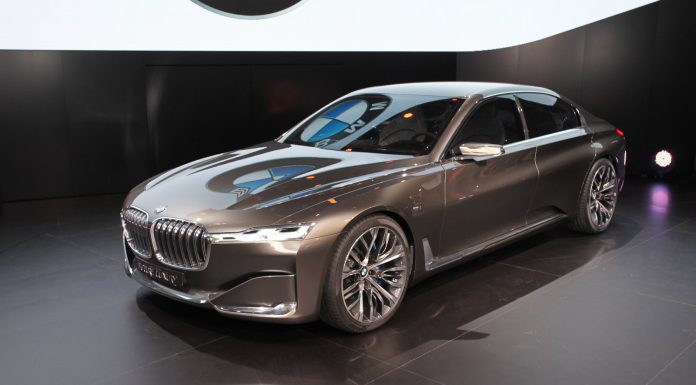 The BMW Vision Future Luxury Concept previous some pretty trick technology. It features a coupé-style roofline and sloping boot lid, some believe it previews an upcoming BMW 9-Series!
Volkswagen Golf R 400 Concept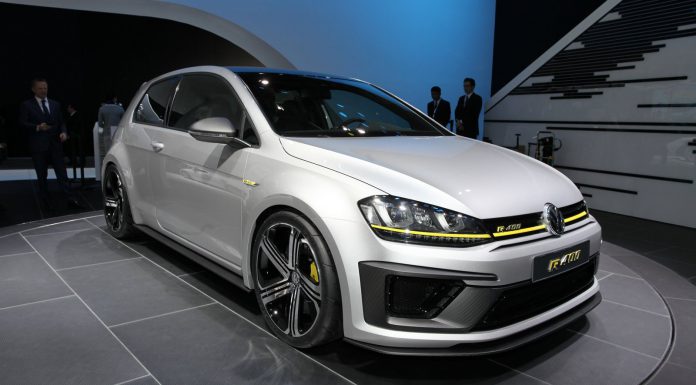 This is a car that Volkswagen needs to make. The Volkswagen Golf R 400 Concept shares the same 2.0 litre four-cylinder engine and 4MOTION four-wheel drive system as the Golf R. Power is a hair raising 400 hp together with 450 Nm of torque available from 2,400 to 6,000 rpm.
Bugatti Veyron Grand Sport Vitesse Black Bess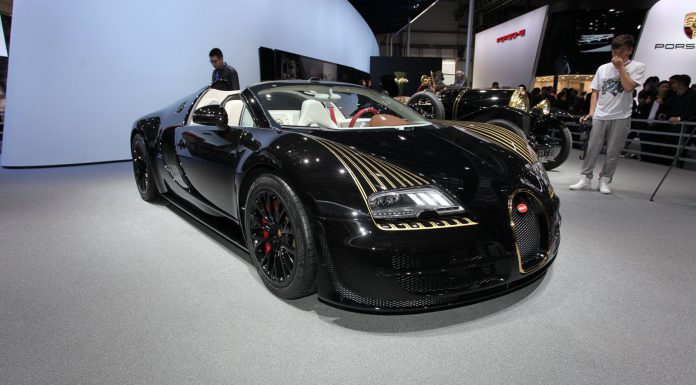 The Bugatti Veyron Grand Sport Vitesse Black Bess pays homage to the original Bugatti Type 18 Black Bess produced from 1912 to 1914. It is the fifth legend edition and just three will be produced. Expect more legends to emerge in the near future!
McLaren P1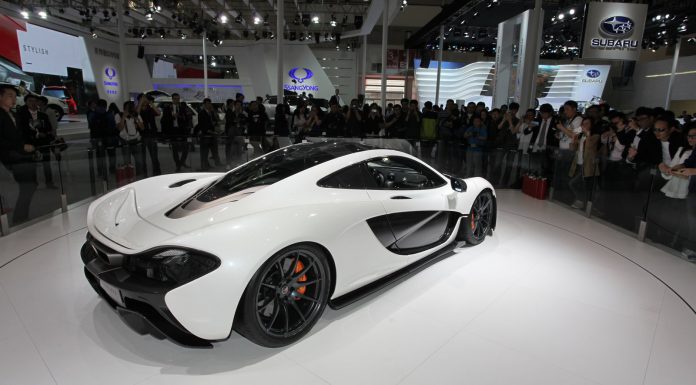 We drove the McLaren P1 already so we have no hesitation in pointing it out as a highlight of this year's Beijing Auto China 2014. Just look at it!
Saleen S7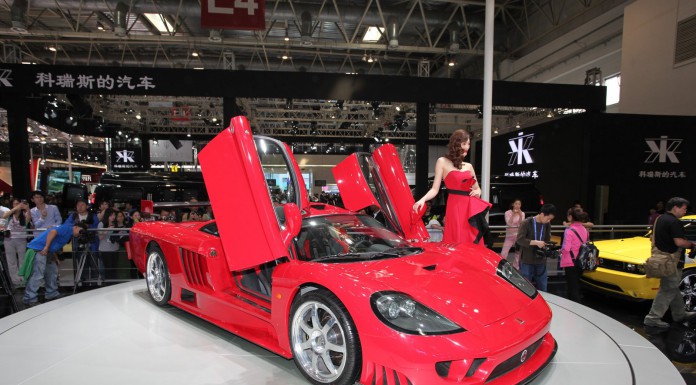 The Saleen S7 has a presence in China thanks to support from GreenTech Automotive. Eventually, it is planned that Saleen will offer its upcoming supercar and upcoming Tesla Model S based electric car to the Asian nation. Produced between 2000 and 2004, the Saleen S7 features a massive naturally aspirated 7.0-liter V8 engine delivering around 550 hp at 6,400 rpm.
Porsche Boxster GTS & Cayman GTS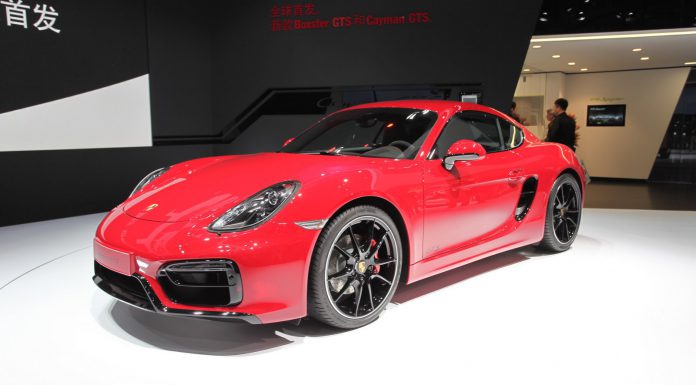 Both the Porsche Boxster GTS and Porsche Cayman GTS were on display. Both feature a host of changes to differentiate them from all other Cayman and Boxster variants.
Audi TT Allroad Concept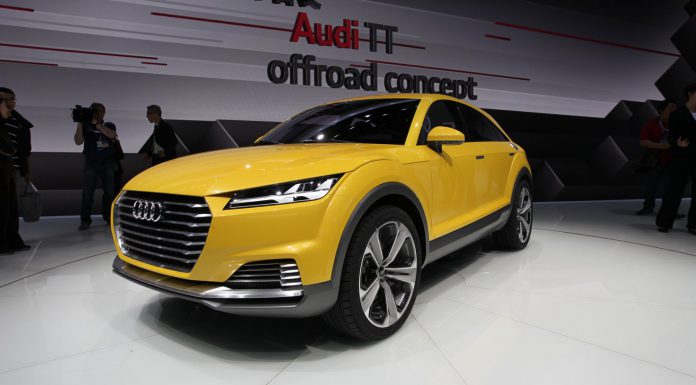 The Audi TT Allroad Concept features some pretty awesome technology. Not least is the hybrid drivetrain. A 2.0 litre TFSI engine, coupled with a front mounted generator electric motor and a rear mounted electric motor. Our favourite though is the Audi online traffic light information shown on the virtual cockpit which tells the driver what speed to drive in order to reach the next traffic light while it is green.
Bentley Hybrid Concept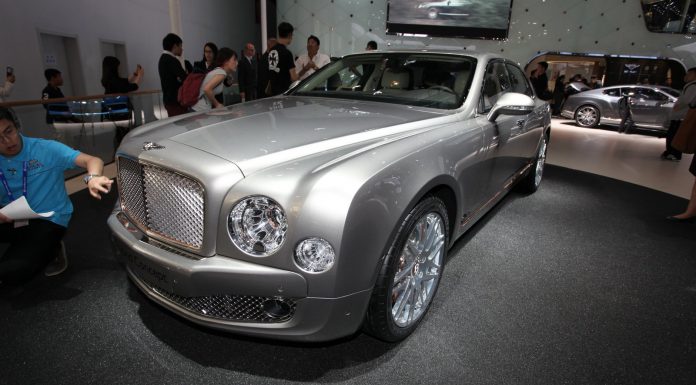 Bentley's Hybrid Concept debuts a platform that will be available for Bentley's upcoming SUV. Bentley's plug-in hybrid system will offer a power increase of up to 25% together with a 70% reduction in CO2 emissions. It sounds as though the the hybrid will sit above the standard W12-powered car.
Rolls-Royce Pinnacle Travel Phantom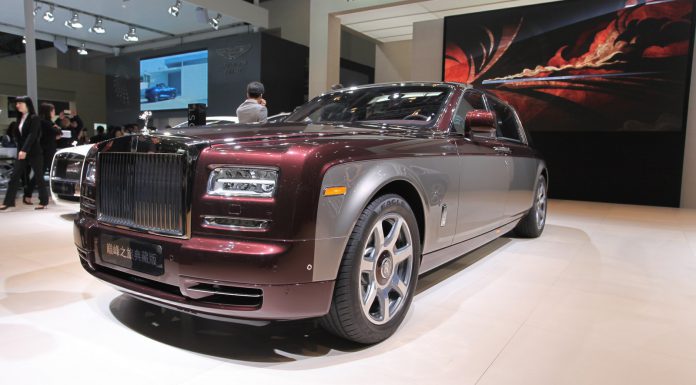 With a two-tone exterior colour scheme matching Madeira Red with Silver Sand on the lower side panels, the Rolls-Royce Pinnacle Travel Phantom is a very unique car indeed.
Rolls-Royce Ghost V-Spec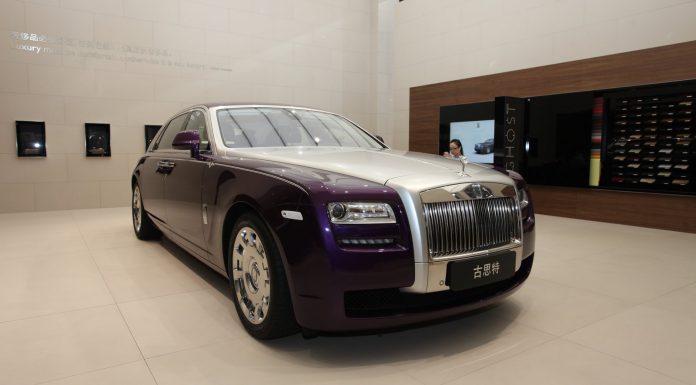 The Rolls-Royce Ghost V-Spec sees the addition of different 21-inch aluminium alloy wheels and special 'V' badging engraved into the treadplates and armrests. More importantly, the V-Specification ramps up power on the Ghost's 570 horsepower 6.6-liter twin turbocharged V12 engine by 31 ponies, bringing the total output to 601 horsepower.
Lamborghini Huracan
We first saw the Lamborghini Huracan back at the Geneva Motor Show 2014. A couple of them featured at the Beijing Motor Show 2014 too. The Lamborghini Huracan gets a new 5.2 liter V10 engine uprated and heavily revised from the engine that powered the Gallardo. It produces a total of 610 hp at 8,250 rpm and 560 Nm of torque from 6,500 rpm.
Volkswagen Group Night at Auto China 2014
---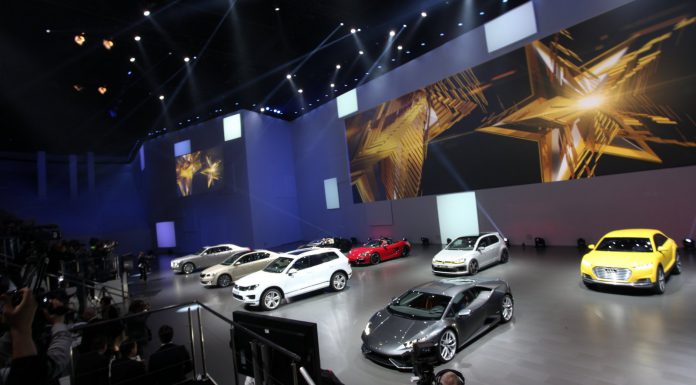 Beijing was host to the 16th Volkswagen Group Night held the night before the first media day. Traditionally the Volkswagen Group Night gives media representatives a preview of the premieres and focus from the entire brands in the Volkswagen Group. Theme of the Beijing Motor Show VW Group Night was 'The Night of the Stars' and literally no expense has been spared to impress the Chinese market. Every brand was introduced with a short video and performance followed by the introduction of their most important premiere(s). Our highlight of the evening for us was the Bugatti Veyron Black Bess accompanied by the original 1920s Black Bess courtesy of the owner Evert Louwman who drove the original car out on stage. The Volkswagen Golf R 400 also made a very good impression. Read our full report including high-res photos in our Night of the Stars feature.
Auto China 2014 Girls
---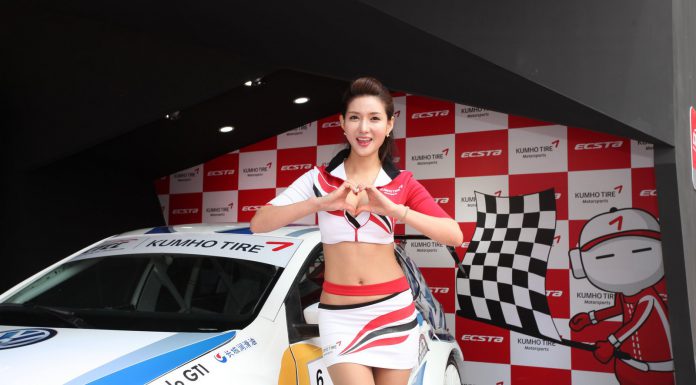 The cars in Beijing were accompanied by a large number of girls who drew the attention of many photographers and regular visitors alike. Check out our two galleries with the girls of the Beijing Motor Show: Auto China 2014 Girls Part 1 & Part 2.
Vote for your Highlights of Auto China 2014
---
[poll id="158″]
---
For an overview of all our Beijing Motor Show 2014 news and premieres check our Beijing Motor Show 2014 News channel. Follow us on Facebook, Twitter and Instagram for all the live photos and behind the scenes updates.
Special thanks to Mercedes-Benz for hosting us at Auto China 2014!