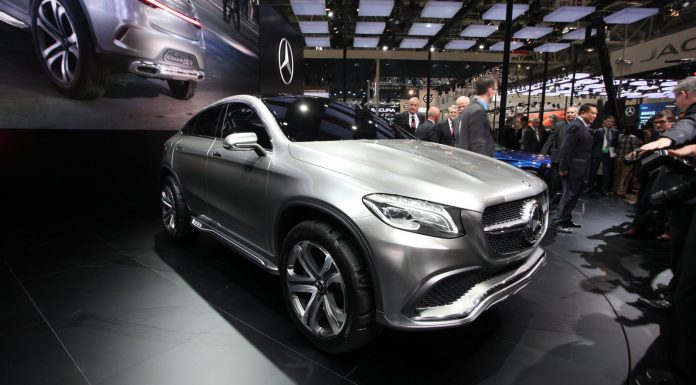 The Mercedes-Benz Concept Coupe SUV has officially debuted at the Beijing Motor Show 2014. The Concept Coupe SUV has evidently been designed with the BMW X6 as its competition. Some are speculating that it previews a new MLC model designed to sit upon the Mercedes-Benz ML-Class platform. We took a closer look!
The niche Mercedes-Benz looks striking from a design perspective. It features a flowing side design line, a stretched greenhouse, and an impressive radiator grille. It has a muscular look with flared wheel arches and a massive set of 22 inch wheels with 305/45 R 22 tyres. The rear glass is shaped in the traditional Mercedes-Benz rounded look.
The four-door, all-wheel drive Mercedes-Benz Concept Coupe SUV measures almost five metres and two metres in width. Height is around 1.75 metres but tapers in true sports coupe style. Whilst the engine hasn't been announced, we think its safe to assume that should the Mercedes-Benz Concept Coupe SUV make it into production, it will get a range of different options.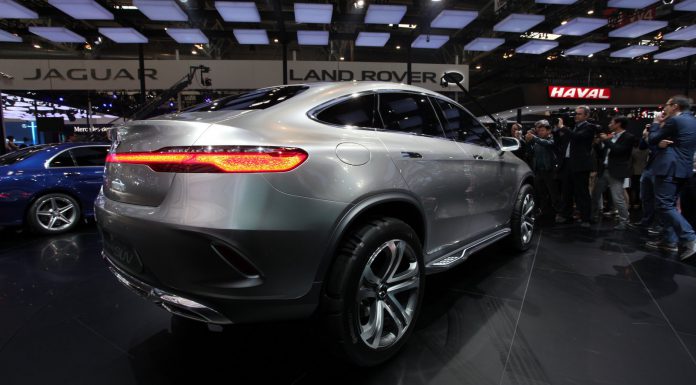 If you want to find out more about the Mercedes-Benz Concept Coupe SUV, take a look at our earlier article. Follow all the latest Beijing Motor Show 2014 news by bookmarking our dedicated news channel!