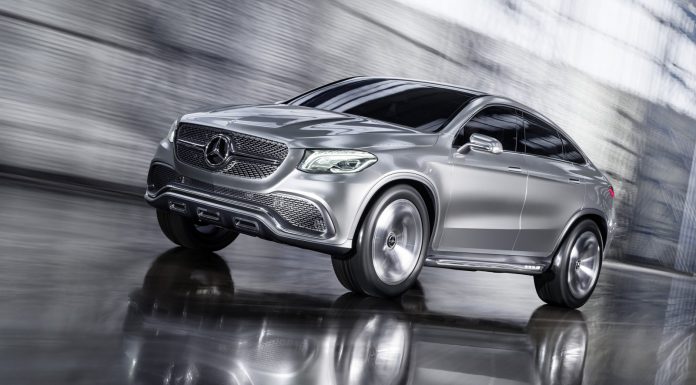 Mercedes-Benz unveiled the Concept Coupé SUV ahead of its official unveil at the Beijing Motor Show 2014. The concept debuts a luxury crossover intended to compete against the BMW X6 and could potentially make it into production in the near future!
It has been widely speculated that the Mercedes-Benz Concept Coupé SUV previews a planned production model named the Mercedes-Benz MLC. Whilst this isn't confirmed just yet, the press release does leave hint at the possibility of a production version. If it were to debut, we'd expect it to sit on the current Mercedes-Benz ML/GL architecture.
The niche Mercedes-Benz features a flowing side design line, a stretched greenhouse, and a striking radiator grille. It has a muscular look with flared wheel arches and a massive set of 22 inch wheels with 305/45 R 22 tyres.
Mercedes-Benz have fitted the concept with air suspension and their own "Dynamic Select Control" which provides four fundamentally different transmission modes and an individually programmable setup. This should ensure it rides extremely well.
The four-door, all-wheel drive Mercedes-Benz Concept Coupé SUV measures almost five metres and two metres in width. Height is around 1.75 metres but tapers in true sports coupé style.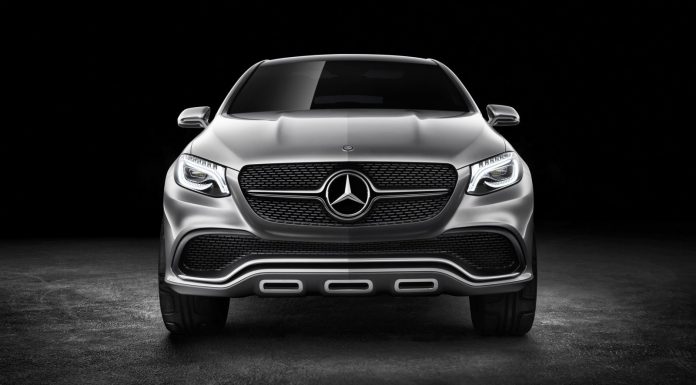 Aesthetically, the Concept Coupé SUV's recessed door handles add a sleek look to the exterior body panels. Frameless side windows blend into the vehicle flanks and together with the "ALU-BEAM" paint finish, further accentuate the coupé shape.
The front facia gets all-LED Multibeam headlamps. The Concept Coupé SUV even gets a characteristic Mercedes-Benz power dome for the hood. Illuminated side sills are reminiscent of the running boards found on classic SUVs such as the iconic G-Class model range.
An interesting and unique feature of the Mercedes-Benz Concept Coupé SUV are the directional indicators which operate via a moving digital light band lighting elements sequentially from inside to outside, indicating the change in direction in two ways.
At the rear, there is some obvious carry-over from the recently released S-Class Coupe. It includes the slim band of rear lights and the rear bumper mounted registration plate holder. The rear also gets an underguard to protect the tailpipes of the dual-flow exhaust system.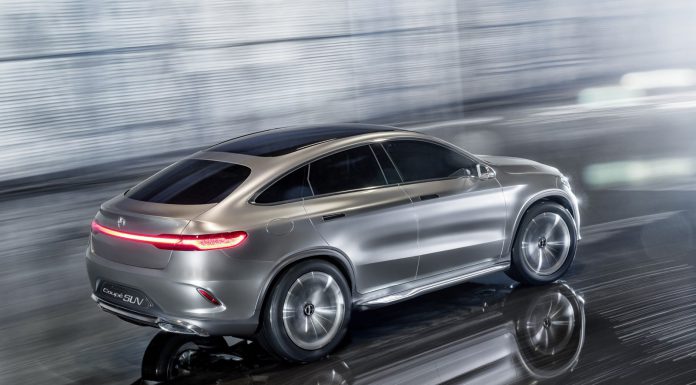 We will of course bring you live photos from the Beijing Motor Show 2014 which starts soon!