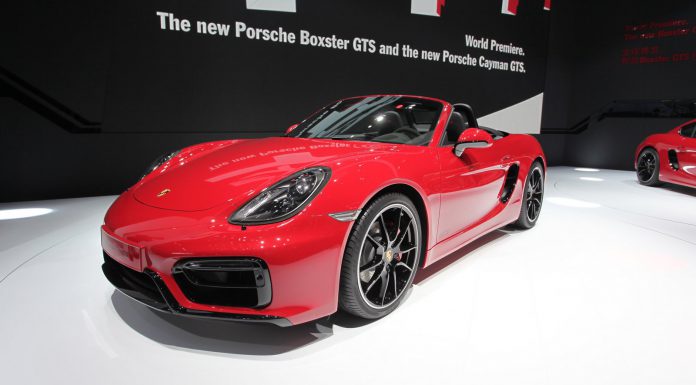 Just like its brother, the Cayman GTS, the 2014 Porsche Boxster GTS has made its world debut at the Beijing Motor Show 2014. Originally unveiled this time last month, the Boxster GTS is the most potent variant of the latest generation Boxster currently available and promises to be an extremely capable and thrilling sports car to drive. And as we found out in the flesh, it looks very impressive!
Powering the brand new Porsche Boxster GTS is a refined and upgraded variant of the 3.4-liter six-cylinder engine found in the Boxster S and also the Cayman S. However, power has been lifted by 15 horses so it now totals 330 hp. This is 10 hp less than the 340 hp delivered by the Cayman GTS. However, when equipped with the generally optional Sport Chrono package, which comes standard here, the Porsche Boxster GTS rockets to 100 km/h in 4.7 seconds with the seven-speed PDK transmission.
Just like the Cayman GTS, the Boxster GTS comes standard with Porsche Active Suspension Management (PASM) and a selection of different driving modes are available to adjust the comfort level of the German sports car. Interestingly, the Cayman GTS rides on the 20-inch wheels from the 911 Carrera S.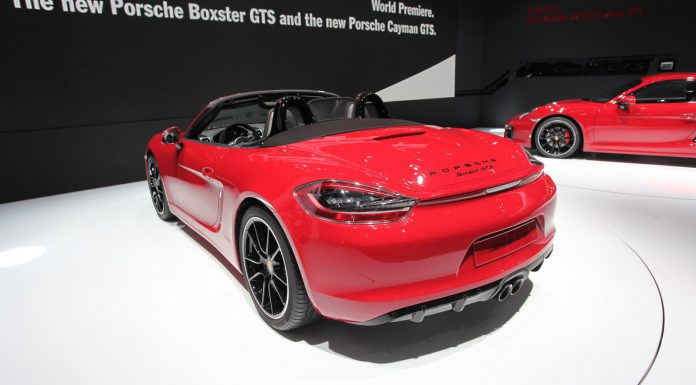 For more about the 2014 Porsche Boxster GTS, take a look at our earlier article here. For more information and news from the Beijing Motor Show 2014, take a look at our dedicated news channel!