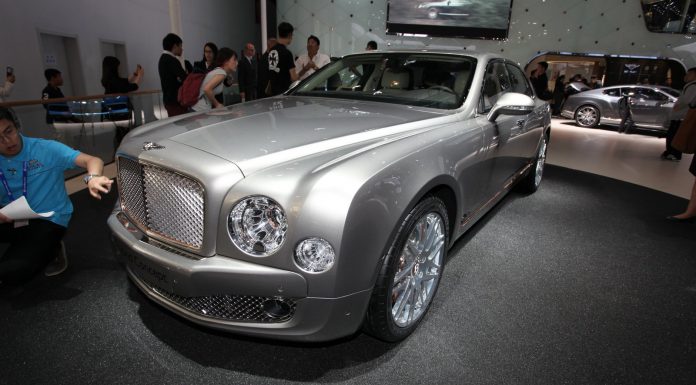 The Bentley Hybrid Concept is the highlight of the Bentley stand at the Beijing Motor Show 2014. The system, previewed inside the Mulsanne platform, will first be available in 2017 for the upcoming Bentley SUV. We took a closer look at it all live on the Beijing show floor!
Bentley's plug-in hybrid system will offer a power increase of up to 25% together with a 70% reduction in CO2 emissions. It sounds as though the the hybrid will sit above the standard W12-powered car. The Bentley Hybrid Concept is also be capable of driving at least 50 km on electric power alone. Something that will excite city drivers.
The Bentley Hybrid Concept gets copper interior and exterior design elements included in the headlamps, radiator shell bezel, brake calipers, feature line details and badges. Inside, copper elements line the hand-crafted veneers, switch bezels and instruments. Copper cross‑stitching to the diamond-quilted interior finishes the electrical theme.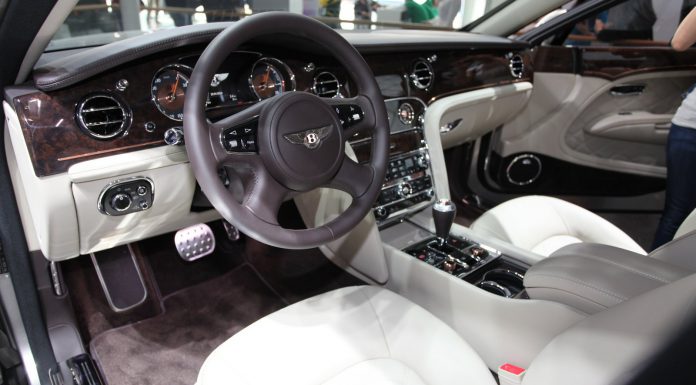 For full details on the Bentley Hybrid Concept, take a look at our earlier article. For full coverage of the Beijing Motor Show 2014, be sure to check out our dedicated news channel!