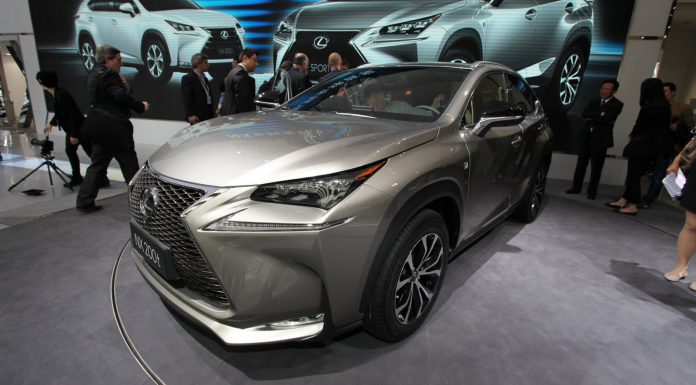 Just a few days after debuting online, the 2015 Lexus NX crossover has been unveiled at the Beijing Motor Show 2014. While its design isn't as in-your-face as the original LF-NX Concept revealed in Frankfurt last year, the production-spec Lexus NX still looks mighty impressive in person! Here are some live pictures of it!
As it stands, Lexus has confirmed that three different powertrains will be available. Most important is the brand new 2.0-liter turbocharged four-cylinder engine found in the Lexus NX 200t and NX 200t F Sport as these models are the first turbocharged Lexus cars ever! The Lexus NX will be positioned below the RX and on top of the turbocharged engine, a naturally aspirated 2.0-liter four-cylinder will be available alongside a hybrid powertrain utilised by the NX 300h. In total, six different hybrid variants will be made available.
Lexus hasn't revealed any technical specifications about either of the powertrains thus far but has confirmed that the NX will be available both in front and all-wheel drive configurations.
Returning to the design, it is clear that the Lexus NX features a host of very sharp lines unlike its competitors the BMW X1 and particularly, the curvy Mercedes-Benz GLA. Up front you'll find Lexus' trademark spindle grille along with twin headlight and daytime running light design as the latest generation Lexus IS and Lexus RC Coupe. This particular car is rolling on the optional 18-inch wheels with the car coming standard with 17-inch wheels.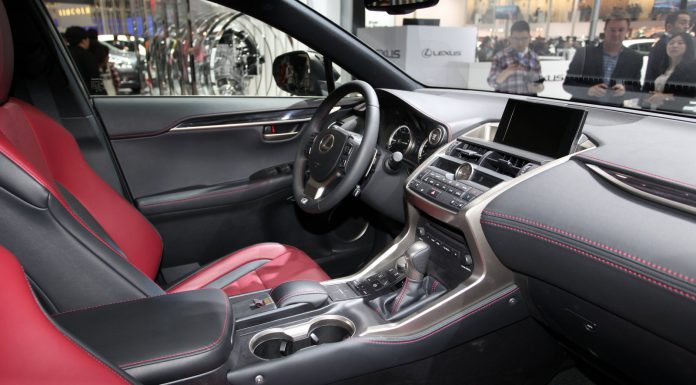 Be sure to read more about the 2015 Lexus NX in our earlier article. For more information and news from the Beijing Motor Show 2014, take a look at our dedicated news channel!