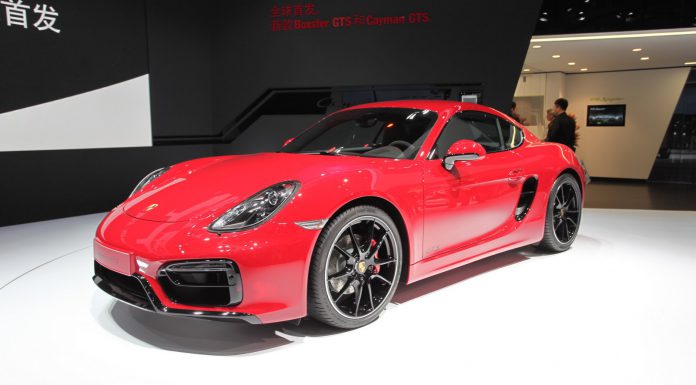 The Porsche Cayman GTS has just made its world debut at the ongoing Beijing Motor Show 2014. Debuting alongside the Boxster GTS, the brand new Cayman GTS features a host of changes to differentiate it from all other Cayman variants. As we're attending the show, we went in for a closer inspection!
Beneath the body, the 2014 Porsche Cayman GTS features the 3.4-liter six-cylinder engine currently also used in the Cayman S. However, it has now been tuned to deliver an impressive 15 hp extra resulting in the Cayman GTS delivering a total of 340 hp. Torque has also risen by 10 Nm and with the Sport Chrono package as standard, the Cayman GTS can sprint to 100 km/h in a brisk 4.6 seconds.
Importantly, the car comes standard with a six-speed manual transmission. When equipped with this gearbox, the car tops out at an impressive 285 km/h. Despite the extra performance and power, when optioned with the PDK gearbox, it returns an impressive overall fuel consumption of just 8.2-liters per 100 km.
Visually, the 2014 Porsche Cayman GTS features a more aggressive front bumper with prominent darkened air intakes surrounds and lower front splitter with GTS decals being found on the sides. At the rear, it comes with a prominent bootlid spoiler, dual centrally exiting exhaust pipes and a more aggressive rear diffuser.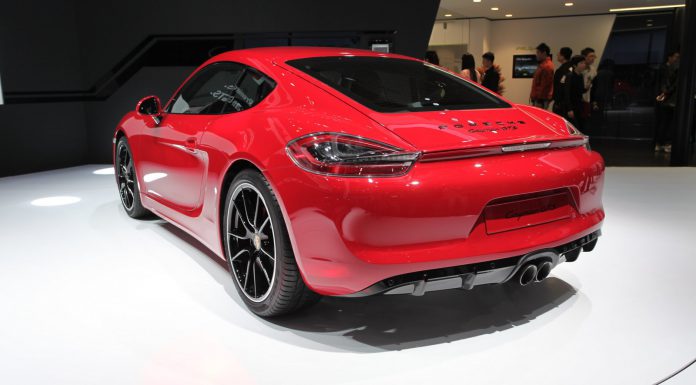 If you want to get all the info about the Porsche Cayman GTS, check out our previous article. For more information and news from the Beijing Motor Show 2014, take a look at our dedicated news channel!