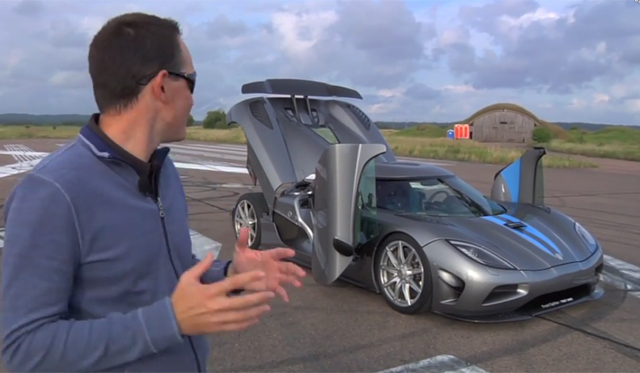 The Koenigsegg Agera R is an absolutely car. With a 5.0-liter twin-turbocharged V8 engine delivering a brutal 1,124 hp, there are essentially no cars on the planet which can match it in a straight line.
[youtube]http://www.youtube.com/watch?v=XjPdZxaTw64#t=55[/youtube]
In order to showcase just how fast it is, the crew at Super Speeders pitted the Agera R against a 115 hp diesel Ford Focus in a one mile drag race. In order to give the Ford Focus some fighting chance of taking the victory, it was given a half mile head start.
The result? Well, we won't spoil that for you but be prepared, because this clip features the Agera R going very, very fast and is well worth a watch!