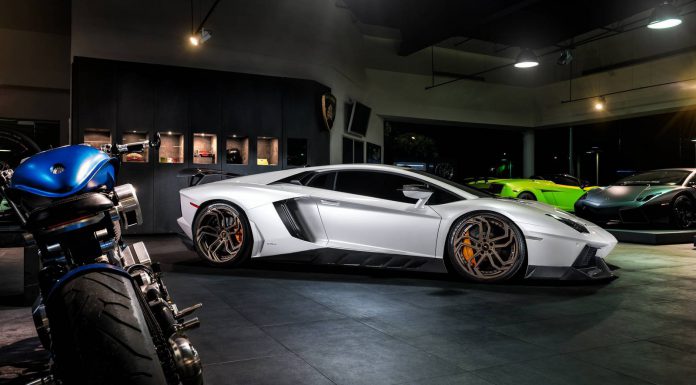 ADV.1 Wheels has joined forces with Novitec Torado to launch the brand new forged NL2 wheels limited to just 25 units. Clearly taking inspiration from the effect of the wheels from the outlandish Lamborghini Egoista, the new NL2 wheels certainly pop alongside the various upgraded Novitec Torado offers for the Aventador.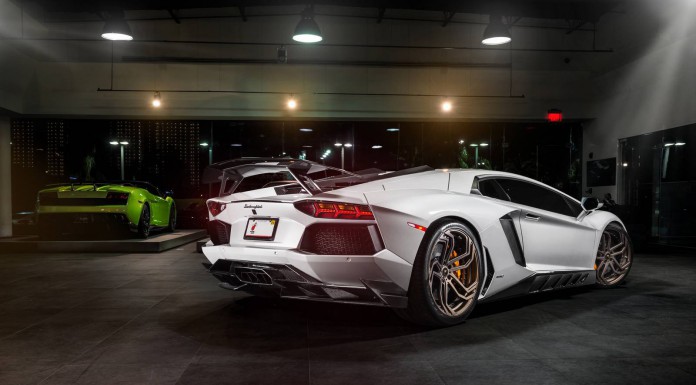 The new NL2 wheels are designed to only fit on one corner. This means that the wind turbine styling remains consistent across all four tyres. Additionally, the unique design doesn't just serve a visual purpose. It also serves some performance benefits. The design helps provide optimal cooling and maximum dissipation for the massive brakes the Aventador is fitted with.
All 25 sets will be manufactured to the same specs. They will be 9Jx20 at the front and a massive 12.5×21 at the rear. Tyres up front are sticky Pirellis measuring 255/30 ZR 20 and at the rear, 355/25 ZR 21.